Part 5: Creating an InfoSpoke: InfoObject Tab
Learn how to control and maintain effective data distribution for a timely business with the SAP BW Open hub service. This crash course will teach the data warehouse professional how to create and execute InfoSpokes within the open hub to be the central object for data exporting.
InfoObject Tab
From the InfoObjects tab page, select the InfoObjects that need to be transferred. In doing so, the available fields...
Continue Reading This Article
Enjoy this article as well as all of our content, including E-Guides, news, tips and more.
are displayed in the right half of the screen, and you can transfer them into the left half of the screen by using the arrow keys.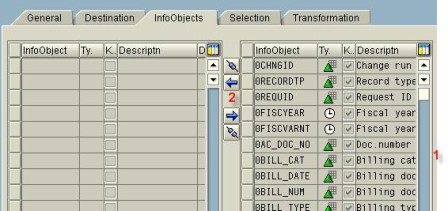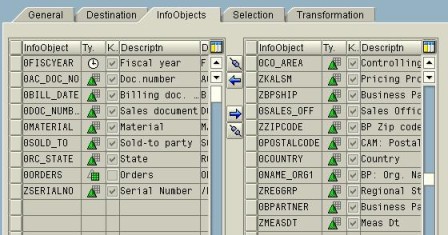 SAP BW Guide: Open Hub Service

Home: Introduction
Part 1: How to get Open Hub Service
Part 2: Open hub component: Creating an InfoSpoke
Part 3: Creating an InfoSpoke: General Tab
Part 4: Creating an InfoSpoke: Destination Tab
Part 5: Creating an InfoSpoke: InfoObject Tab
Part 6: Creating an InfoSpoke: Selection Tab
Part 7: Activation
Part 8: Extraction
Part 9: Output
Review: Conclusion and other resources

Dig Deeper on SAP Basis administration and NetWeaver administration