Maksim Samasiuk - Fotolia
SAP Crystal Reports great for handling a wide range of data sources
Companies looking for one tool to produce sophisticated SAP BI reports against disparate data sources should consider SAP Crystal Reports, writes one consultant.
SAP Crystal Reports has been the standard bearer in enterprise reporting software for almost 20 years. Its graphical user interface makes it very easy for developers to create what SAP calls "pixel-perfect" reports on top of virtually any data source you can throw at it, meaning that developers and designers have a very high degree of control over their reports and they look the same as designed every time. Crystal Reports 2013 is the latest version in this storied franchise and is even more closely integrated with the SAP BusinessObjects Business Intelligence Suite. It is related to, but different from, SAP Crystal Reports Enterprise Edition, which I'll discuss later.
History
Chances are you have seen a Crystal Report, even if you didn't realize it at the time. Due to its ease of integration and its very friendly OEM terms, Crystal Reports is one of the most deployed reporting tools in history.
Crystal Reports was first developed in 1991 but didn't become popular until after it was acquired by Seagate Technology in 1994. From there, Seagate was renamed Crystal Decisions and was then purchased by BusinessObjects in 2003, which was then subsequently purchased by SAP in 2007. Throughout its history, Crystal Reports has often been bundled as an OEM reporting solution with various software packages. As a result, many companies own several different Crystal license agreements and often support multiple versions of the tool.
Audience
When it comes to consumption, Crystal is highly accessible for business users. Reports can be configured to save as a PDF or spreadsheet. Users can also view SAP Crystal Reports in a Web interface for filtering and formatting the data set.
Report development in Crystal Reports is definitely best left to developers. While super-duper users can grow into it, Crystal was never intended to be a self-service or ad-hoc BI tool, and it never really will be. The development interface is easily picked up by technologists, but this tool is not meant to allow the casual user to develop reports.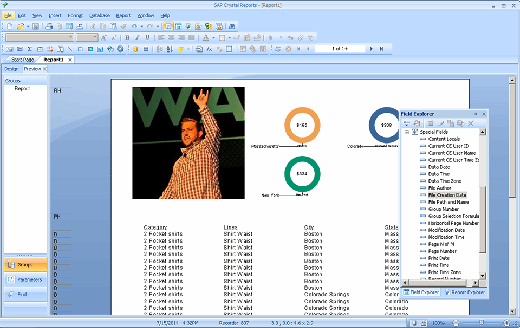 Figure 1: Perhaps developers get too much control over their visualizations? This image shows one of the three dozen chart types available to SAP Crystal Reports users, each of which can support any standard image file.
Crystal Reports also has a very mature software developers kit (SDK) that allows your "real" developers (i.e., not the BI developers who create the actual reports) to integrate reporting into other applications or business workflows. This SDK is currently available in multiple languages including Java and .NET. If you don't want to write your own portal, Crystal Reports can be consumed in any SAP Business Intelligence platform offering.
Strengths and weaknesses
So, what are the greatest strengths of SAP Crystal Reports?
Advanced visual control. Designers can create reports that will look perfectly formatted over millions of records. Its "pixel-perfect" layout and advanced charting controls make Crystal a perfect choice for everything from closing your monthly books to spitting out utility bills.
Data access. Crystal Reports allows you to report off of data sources stretching from Oracle and Sybase databases all the way down to your file system or data within Microsoft Outlook, including tracking email traffic at the aggregate level, etc.
Data volume. Millions upon millions of records are no problem for Crystal Reports to consume in a single batch.
Portability. This applies to both where your reports are run (SAP BusinessObjects Business Intelligence Platform, SAP Edge BI, SAP Crystal Server, SAP Lumira Cloud, embedded in custom applications, or in your own custom-built portal) and where they can go (Crystal provides well over a dozen export formats).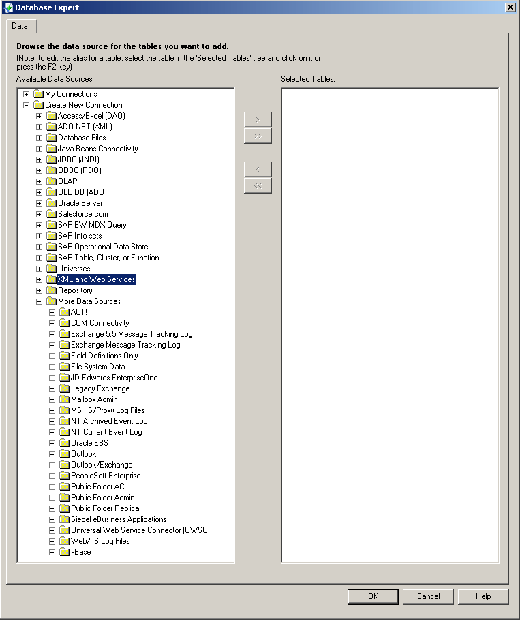 Where does Crystal come up short? While some shops have come up with some very creative ways to make self-service BI work in SAP Crystal Reports, usually through extensive use of parameters and filters, this is largely outside of the tool's sweet spot. Crystal has historically struggled with using the full power of the BusinessObjects Universe semantic layer. Because of the way metadata and aggregation features function within a data universe, Crystal often times mishandles a calculation and arrives at the wrong answer against a universe source.
Even though it has improved with every release, in the 2013 release most customers still use direct-to-data sources or business views to skirt using the semantic layer altogether.
Against the competition
Surprisingly some of Crystal's biggest competition comes from within its own portfolio. Web Intelligence (Webi) was central to the BusinessObjects portfolio when BusinessObjects bought Crystal, and both tools have survived the transition to SAP (Crystal as more of an enterprise reporting tool and Webi to focus more on self-service BI, although both can be, at least to a certain extent, used for reporting and self-service BI). A key difference between Crystal Reports and Webi is the way they manage data: Webi uses OLAP-like microcubes of data, which can be translated into blocks of data on the page, whereas Crystal organizes data into OLTP-like rows, an action that dramatically affects the way aggregations are calculated or projected in formulas and cross tabs.
Crystal Reports for Enterprise is a newer addition to the tool set for the SAP BusinessObjects Business Intelligence platform 4.x and is meant to more closely integrate the traditional powers of the Crystal Reports "classic" version (excellent visual controls and formatting, data displayed in rows instead of blocks) with the rest of the BusinessObjects stack -- it feels more like Webi. This integration with the core BusinessObjects stack means that Crystal Reports for Enterprise handles universes much better (in fact, in its first releases this was its only data source). It also shares a similar "ribbon" with Webi, much like recent releases of Microsoft Office products share ribbons with each other.
Crystal Reports also competes externally with tools like Microsoft's SQL Server Reporting Services, Oracle Hyperion and Siebel Reports, and IBM's Cognos, as well as a cadre of application-specific reporting packages.
Recommendations
When you're considering an enterprise reporting application, the breadth of your use case is a big determinant of success. If you are looking for one tool to produce great-looking reports against disparate sources, Crystal Reports is often going to be your best bet. And for smaller installations, you can check into Crystal Reports Server or the BI Edge platform without investing in the full SAP BusinessObjects BI4.x platform.
About the author:
Jamie Oswald is a business intelligence and SAP BusinessObjects expert for Mercy, a national healthcare network of 32 hospitals and 300 outpatient facilities, based in Chesterfield, Mo. He is also an SAP Mentor.
Next Steps
Read more about the stack advantages that drive BOBJ adoption
What are the SAP data warehousing options?
Do you need Business Objects or HANA?
Dig Deeper on SAP business intelligence