Problem solve
Get help with specific problems with your technologies, process and projects.
MySAP CRM: The official guidebook to SAP CRM 4.0
It is imperative to establish effective sales processes. Working together with marketing, sales order processing, and service, the goal of sales business processes is to establish and enhance business relationships with customers. Learn about sales functionality in mySAP CRM, including planning, implementation, and management activities in this chapter from The official guidebook to SAP CRM 4.0 from SAP PRESS.
Excerpted from "mySAP CRM: The official guidebook to SAP CRM 4.0" by Rüdiger Buck-Emden and Peter Zencke. Reprinted by permission of SAP PRESS. All rights reserved. For more information, go to .
Sales
The second phase of the customer interaction cycle is devoted to sales. In close coordination with marketing, sales order processing, and service, business processes in this area aim to establish and enhance business relationships with customers. The following planning, implementation, and management activities are supported by the mySAP CRM sales solution.
Sales Planning

Territory Management

Account and Contact Management

Activity Management

Opportunity Management

Quotation and Order Management

Contract Management and Leasing

Incentive and Commission Management

Sales Analytics


Figure 7.15 shows that sales represents an individual, closed cycle within the customer interaction cycle. However, on a daily basis, the various stages of a business process rarely continue directly one after the other. Complex requirements, as well as disruptions and dependencies, frequently have to be addressed in the individual phases. Additionally, there are individual cycles within each phase which in and of themselves consist of planning, action, and analysis. Interfaces between sales management and other business areas, but also for partners and competitors, must equally be taken into account. Information and data about orders and sales prospects, and sales organizations, teams, and territories, come into play in the planning phase. At this stage, strategies are developed—possibly with the support of the marketing order—to provide the sales representative with all the necessary instruments and information required to reach a successful conclusion. After the conclusion of a contract, all contract details are recorded and can be used for analysis and evaluation. On this basis, planners and decision-makers can, for example, determine which products were successful in which regions, how often "opportunities" became orders, and in which segments additional sales resources or initiatives are required.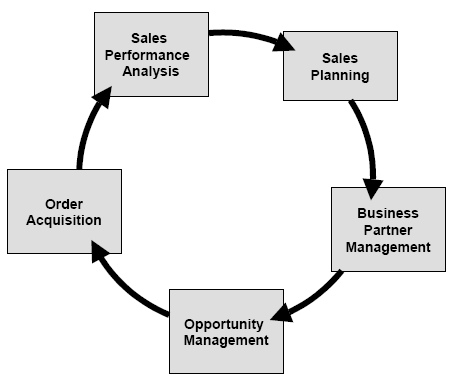 Figure 7.15: Sales in the Customer Interaction Cycle
Integration of All Interaction Channels
Sales can be successful today only if the high communication demands of potential and existing customers are met. This is true in particular for the interaction channels supported. Nowadays, almost everyone can be contacted via the Internet and mobile phones. It goes without saying that customers also expect this type of interaction from their suppliers. Furthermore, customers want to be able to choose their communication channel freely. They might, for example, place an order over the Internet today, then call up tomorrow and, in the event of making more critical decisions and dealing with higher purchase prices, expect direct contact with the field sales representative.
The greatest challenge here is the ability to change interaction channels as a process is running. For example, a customer places an order over the Internet, but calls the very next day to increase the quantity ordered. This is the moment of truth that will determine whether customer reach a reality. Does the employee in the call center have the same information as the customer? Or does the employee have to ask again for all the information that the customer entered the night before on the Internet? The call center employee who has access to all sales order data before starting the conversation can seamlessly continue the interaction that began the night before on the Internet.
In mySAP CRM, all interaction channels are integrated on the basis of a joint dataset. Every employee has access to the information required for each individual customer interaction in a consistent and complete form.
Sales Planning
Sales organizations can focus on customers, customer groups, and products that generate profit through effective sales planning, simulation, and forecasting, for example with regard to sales volumes, profit margins, visit frequency, and so on. This helps the sales department to make existing customers more profitable customers, and to decide which sales prospects could become potential profit-generating customers.
The following sales planning functions are available with mySAP CRM:
Multidimensional planning with flexibly designed planning levels for strategic and operative sales targets

Planning tasks personalized according to the area of responsibility for individual sales employees

Comprehensive toolbox with planning methods for modifying and restructuring plans, such as top-down distribution, evaluations, simulations, and copying functions

Integrated account planning as part of Account Management

Integrated opportunity planning as part of Opportunity Management

Integration with other plans, such as strategy and financial planning


Planning can take place top-down or bottom-up. With top-down planning, requirements are specified right down to the smallest sales unit. In contrast, bottom- up planning condenses plan figures upward along the sales organization hierarchy. Structure information from Territory Management is used for bottom-up planning. Bottom-up and top-down planning, together with individual planning for individual customer contacts and activities, constitute the best prerequisites for lasting sales success. Sales planning is supported by sales analysis figures. This means that it is possible to determine, for example, which products were successful in which regions, and which customers contributed the most to profitability. On the basis of this information, you can forecast sales figures and make decisions regarding the assignment of individual sales employees.

Read the rest of this excerpt and download Chapter 7:
mySAP CRM—Applications Interaction Cycle

Read other excerpts and download more sample chapters from our Chapter Download Library

To purchase the book and others in the series, please visit SAP PRESS.

This chapter originally appeared on SearchCRM.com.