Adding special characters in SAP BI
Are your SAP BI extractions failing too often? It could be a problem as minor as an invalid character within the report. Learn the acceptable characters as well as how to fix the issue all together in this tip by Aaron Wang.
In most situations, an extraction in BI fails due to an invalid value for the InfoObject. For example, I failed...
Continue Reading This Article
Enjoy this article as well as all of our content, including E-Guides, news, tips and more.
to load 0MATERIAL_ATTR because some of the material number is like "[2Q235-A100060D" (note the '[' character) while '[' is an invalid character for BI by default.
Check OSS note #173241 – "Allowed characters in the BW System" to review (same as the picture below)
If you can't change the material number, we quite simply have to include whatever is causing problems as a permitted character in BI.
Step1:
Run TCODE RSKC
Input '[' and execute the program. This will add '[' to the allowed characters list.

Many documents has mentioned parameter 'ALL_CAPITAL'. It is powerful but also a little bit dangerous I think. So here I added only the must-have one.
After this, the extraction should work properly.
Step2:
Since I was loading 0MATERIAL, you can figure that this is a brand new BI system. So if you've been running for some time, step 1 is not enough. Now we encountered another error:
If we open the cube which has 0MATERIAL to check the cube content (or open InfoObject 0MATERIAL) the following error message occured: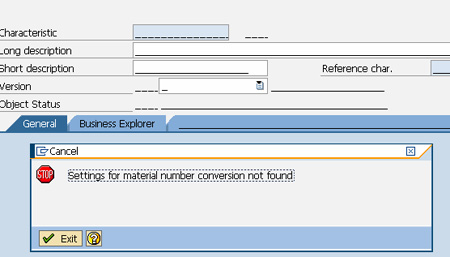 Run TCODE OMSL (or SPRO > IMG button > BW > General settings > Set Material Number Display) both in R/3 and BI, because we need to ensure the settings in BI is the same to that in R/3.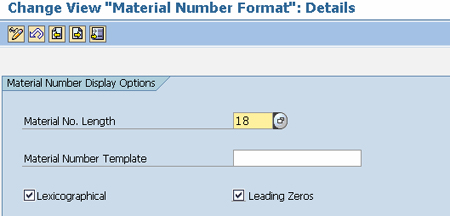 Hope the above could help you out on the invalid character issue.
Aaron Wang is a SAP/BI Consultant for IDS Scheer China
This content is reposted from the SAP Developer Network.
Copyright 2007, SAP Developer Network

---
SAP Developer Network (SDN) is an active online community where ABAP, Java, .NET, and other cutting-edge technologies converge to form a resource and collaboration channel for SAP developers, consultants, integrators, and business analysts. SDN hosts a technical library, expert blogs, exclusive downloads and code samples, an extensive eLearning catalog, and active, moderated discussion forums. SDN membership is free.
Want to read more from this author? Click here to read Aaron Wang's Weblog. Click here to read more about Business Intelligence on the SDN.
---