News
Stay informed about the latest enterprise technology news and product updates.
Great SAP leaders among us
Take part in the big SearchSAP.com podcast challenge for a chance to win a video iPod or one of the $50 iTunes gift certificates!

Are you or any of your co-workers unsung SAP heroes at your organization? If so, this is your chance to shine … and get some long overdue public praise for your efforts. SearchSAP.com is looking for the best and brightest to participate in our "Great SAP Leaders Among Us" contest. We're seeking individuals or groups who have practical experience with SAP BI/BW to tell us about their greatest challenge -- and how they conquered it. And we want to hear the whole story in your own words. Literally. That's right, we're asking you to submit your story in a podcast!

Win this iPod!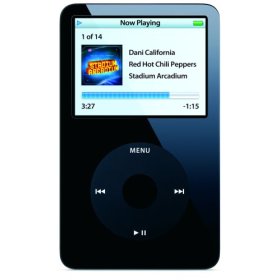 Time: No more than five minutes in length.
Focus: How did we overcome our greatest SAP BI/BW challenge?
Format: MP3 or WAV file, submitted as an attachment to SAPleaderaward@searchSAP.com.
Submission deadline: 5 PM EST, May 4th, 2007


Segments would ideally include:
Identify your name, title, company* and industry.
Describe how many people in your organization utilize SAP applications.
Describe your SAP BI/BW challenge. Be as specific as possible -- your challenge could be tactical or strategic. (For example: Was it an integration issue? Was it an issue with creating reports? Was it an issue related to upgrading or customizing? Maybe you had to battle some criticism to gain executive sponsorship?)
Describe how you approached the challenge or issue and what measures you took to overcome obstacles.
Describe how your organization is benefiting from your efforts.
If you have any advice for others just getting started with an SAP BI/BW project, please do share it!
If you're too busy to make your own podcast recording, drop us an email and we'll arrange for you to record it over the phone. We know you're busy. We'll do everything we can to make it easy for you to share your story!

Submissions will be posted in a public forum and SearchSAP.com readers will vote for their favorites based on a set of specified criteria. The winner will be revealed on June 25, 2007. The top three finalists will each receive $50 iTunes gift cards. The winner will receive an Apple video iPod (30GB).

* If you prefer not to reveal the name of your company, please specify your industry and size of your company in terms of employees. For example: "I work for a large manufacturing company that specializes in heat transfer and heat storage technology. We have more than 10,000 employees at 38 facilities in 15 countries worldwide."


What do you need to make a great podcast? A computer or MP3 player, a microphone and a great story (that's you!).

You can create your podcast simply by using the sound recorder that comes with your computer or MP3 player. If you've never used your recording software before, it's easy. Just click the record button and start talking. When you're done talking, click stop and then save your recording as either a .wav or MP3 file. Email us your MP3 or zipped .wav file and we'll take it from there!

For more advanced recording and self-editing options, we recommend Audacity. It's free and is compatible with Windows, Mac and Linux.
, along with helpful FAQs, tutorials and other documentation:
http://audacity.sourceforge.net
Remember, you'll need to encode the MP3 at 44.1 kHz for proper playback. If you have any technical issues or general questions, please send an email to: editor@searchSAP.com.


| | |
| --- | --- |
| Six tips for better podcasting | |

Never done a podcast before? Don't worry. If you can figure out the latest BI upgrade, this stuff is a snap. Click here to check out our other SearchSAP.com podcasts, and you will see just how easy recording your own podcast can be!
Here are some additional tips from our editors on how to make a great podcast:

1. Be brief -- Do your best not to be long-winded so your audience doesn't lose interest.
2. Be bold -- Put an emphasis on words that need to stick out. Try not to be monotone in your delivery.
3. Be brave -- The beauty of podcasting is that much of it is not live.You can re-track if necessary. Put your nerves aside and relax. This doesn't have to be scary.
4. To thine own self be true -- The key is to sound calm, cool and collected -- but not comatose. If you are generally a low-key person, jump up and down a few times before tracking to bring your energy level up. On the flipside, if you tend to talk quickly and have a lot of high energy, it is a good idea to a few deep breaths to bring your energy down a bit before you start your track.
5. Assume a conversational tone -- Use short sentences and an informal, approachable style.
6. Practice makes perfect -- Run through your podcast script a few times. Speak clearly and slowly, directly into the microphone.

Good luck! We look forward to hearing from you!
Dig Deeper on SAP trends, strategy and ERP market share