Share this item with your network: Technology insights for the data-driven enterprise

iSTOCK/GETTY IMAGES
News
Stay informed about the latest enterprise technology news and product updates.
ERP software migration and HANA: Tackling the questions
HANA's on the rise, and that means questions remain for ERP. With many customers still relying upon older, on-premises ERP systems -- what does HANA mean for them?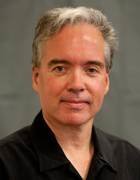 By
Attendees at SAP AG's SapphireNow conference in May heard about little else but HANA, the in-memory database platform unveiled three years ago. With so much of the company's R&D and marketing efforts focused on HANA, where does that leave the older, on-premises ERP systems that run most SAP customers' businesses? Where does HANA fit in SAP's ERP roadmap and, more important, the long-term plans of its customers?
To hear SAP tell it, the ERP software migration to HANA is coming along nicely, thanks to the recent porting of the flagship, Business Suite. Consultants and analysts who are helping SAP users draft their HANA plans, and who admittedly have an interest in talking up the complexity without bashing SAP, describe a mosaic that weaves narrowly focused HANA analytics applications into hybrid on-premises and cloud ERP systems. That's hardly a wholesale move of Business Suite to HANA, but it is a major change, forcing SAP users to reassess their enterprise systems.
"Clients are moving into HANA in small steps," said Nicola Morini Bianzino, managing director and global director of SAP analytics and HANA at Accenture. Most SAP customers are assessing HANA and need a method and framework for deciding which processes to move to HANA, and then whether to run HANA in the cloud.
"Clients will start migrating bits and pieces to HANA, but they have to keep their business running," Morini Bianzino said. "It's similar, in a way, to the cloud [decision]. They have some business processes on-premises, some off-premises."
Larger companies that are leaders in highly competitive marketplaces are showing the most interest in predictive analytics -- HANA's poster child. Slower-moving companies -- utilities, for example -- "don't have the same level of aggressiveness." Morini Bianzino expects smaller companies to follow eventually, as HANA Enterprise Cloud and similar options make the move more affordable.
The no-brainer application is SAP Business Warehouse (BW) on HANA, which is "relatively cheap and risk-free," Morini Bianzino said. "Usually, BW systems are not massive, so it's not a lot of investment up front." An Accenture client that runs a factory in India recently made the move. Others likewise aren't ready to consider a full "re-platforming" of their ERP systems and are looking first at batch processes, such as the financial close, which can quickly benefit from HANA's performance boost.
Rewriting history
Some observers point to SAP's need for a fresh revenue stream as a major driver of its HANA onslaught. "The big ERP deals just aren't out there today," said Mike Price, a consultant in the HANA unit at Capgemini, an international IT services and business consultancy. The HANA push is nevertheless forcing SAP to reinvest in its ERP platform, including rewriting its core program. "I can't imagine how many people they have writing code right now."
SAP claims Business Suite works the same on HANA, and some experts agree.
"It's not a different version; it's sort of an enhancement to the package," said Paul Hamerman, an analyst at Forrester Research. "They are really able to get some significant performance gains with some of these processes," he said, citing tests that show a 1,000-times boost for a financial close.
Still, Hamerman said, "SAP is being very careful not to create the impression that the customers have a big migration path to adopt ERP on HANA. It's not like the big rewrite Oracle did," he said, referring to the Fusion Applications product line of SAP's rival.
Most of the early benefits will come from running traditional batch processes in near real time. But speed isn't the only boon. Global companies, in particular, are slowed down when ERP-based processes are batched together for processing over several hours at night. For them, "there's no night anywhere." The ones that can finish processes in real time can jump on opportunities that would otherwise evaporate.
One example: complex pricing schemes that salespeople can offer on the spot to customers, using mobile data downloaded from the Salesforce.com cloud. "This is not today possible with the current ERP architecture," he said.
The cloud looms large
Combined HANA and cloud offerings will make it easier for SAP to offer ERP in the cloud, but only in single-tenant environments, Hamerman said. "That's not [multi-tenant] Software as a Service," but HANA running in data centers with single-instance ERP.
In any case, HANA deployments are happening in the broader context of whether to move on-premises ERP to the cloud, Morini Bianzino said. "I don't see those companies in the next three to five years making a bold decision of moving everything to the cloud."
Morini Bianzino predicts finance could be the first major ERP software migration to the cloud, HANA or otherwise—and it's a curious forecast. Many companies have been nervous about storing sensitive financial data off-site, though that dam has shown signs of breaching in the past year. Morini Bianzino thinks of it this way: By moving financials to the cloud, companies can get away from overly customized on-premises systems and take advantage of the one-size-fits-all standardization provided by SaaS. And that kind of predictability was what drove companies to ERP in the first place.