Share this item with your network: BACKGROUND IMAGE: iSTOCK/GETTY IMAGES
HR software takes the high road

iSTOCK/GETTY IMAGES
News
Stay informed about the latest enterprise technology news and product updates.
Tackling operational planning, reporting, CPM software grows diverse
CPM software is now extending its reach past financial planning and forecasting and into a whole new side of business.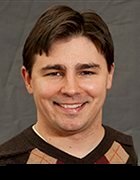 By
This is how you know when you're using corporate performance management (CPM) software correctly: The software doesn't matter so much.
That is Scott Rottmann's claim. The managing director at Morgan- Franklin, a McLean, Va., consultancy focused on performance improvement, Rottmann asserts that most important is determining what kind of data the CPM software needs to discover and analyze—before starting financial planning initiatives.
"Once you figure out what's important, the tool just falls into place," he said. "Everybody has smart IT organizations, and they're good at configuring databases to get at data that they need. The hard part is actually determining what they need."
MorganFranklin recently worked with Neustar, a clearinghouse and directory services provider, in setting up a financial planning and accounting system in three weeks. One of the first things Neustar's IT staff and Morgan- Franklin did was arrange a meeting with Neustar's chief financial officer to find out what he needed. As it turned out, the CFO was looking for a self-service, driver-based planning application. The project progressed quickly from there.
CPM software is not new to the market but has made significant strides in the last five years. While still used as a rudimentary replacement for financial planning on spreadsheets, CPM software has also evolved to tackle complex financial planning and reporting requirements, and it has crept its way into the operational side of business.
CPM software manages financial complexities
In the 2011 Gartner Financial Executives International Technology Study, the Stamford, Conn., research group found that CPM projects were a major CFO initiative. There is plenty of room for it. Gartner estimates that 35% of large enterprises and as much as 65% of midsize businesses still use spreadsheets or legacy applications for financial budgeting, planning and forecasting, financial consolidation and financial reporting. So while CPM software is growing in popularity, it is still far from reaching a critical mass.
"Traditionally, the start is financial consolidation and closing, budgeting and planning," said Chris Iervolino, a CPM research director at Gartner. "Typically, it's a spreadsheet replacement or collaboration."
There are dozens of vendors in the field, the biggest being Oracle, SAP and IBM. The big guys focus on the broader picture, often called enterprise performance management, while smaller vendors tend to target one particular aspect of CPM, such as disclosure management or tax planning. Typically, a CPM project starts from an executive such as the CFO and goes down from there.
A trending use of CPM software more recently is in financial reporting, particularly as it relates to government regulations. For example, in the United States the Securities and Exchange Commission requires that organizations send it electronic reports for many things, including quarterly financial results and stock assignments to executives. All of it must be done using the extensible business reporting language, or XBRL.
"If you talk to someone who lives with this, it's a crapload of work to handle every day," said John Power, CEO of CPM software provider Longview Solutions, headquartered in Toronto. "You have to take the internal financial structures and figure out how they map to the XBRL filings. The only thing you can do is automate it."
Power said another popular feature is accuracy in tax reporting. In the past, it was all about tax planning and minimizing the amount of tax a company would have to pay. Now he sees companies more concerned with getting it right and making sure no one can question their numbers.
Another growing area of concern is the combination of an increasing amount of data and the need to better analyze it, according to Juan Porter. The CEO of TopDown Consulting, an Oracle Hyperion consultancy based in San Francisco, Porter said that companies want more and more data.
"They want to be able to pull more granular data from their ERP systems," he said.
CPM software for operational planning
CPM software thus far has mostly been about handling a company's finances. But according to experts, the next horizon is on the operational side.
Let's say you run a series of outdoor concession stands. With enough data, you can use CPM software to predict how much product you need at each concession stand and how many people to have on staff. Maybe it's a holiday weekend, so business in- creases. That means more people and more product at the stands. Or maybe The Weather Channel is predicting a stormy few days, and so business will likely be slower and the reverse is planned for.
"When you get beyond the financial-specific world and into the operational side is where it gets interesting," Power said. "Companies really good at CPM do blur those lines."
Iervolino agreed, saying that CPM software can be part of a company's overall business intelligence strategy. And it has started to take hold. In 2012's Magic Quadrant for Corporate Performance Management Suites, Gartner cites a 2011 survey in which 41% of organizations using CPM software were using it across their organizations to help manage the business, a jump from 30% the previous year.
"You certainly can see CPM software providing the ability to help customers understand business threats and opportunities," he said.
Dig Deeper on SAP finance and accounting software