News
Stay informed about the latest enterprise technology news and product updates.
Analysts tag mobile, BI as hot SAP trends in 2012
From SAP's mobility roadmap to the impact of the SuccessFactors acquisition and the fate of Business ByDesign, analysts talk about coming SAP trends.
With 2011 now in the rearview mirror, we turned to a number of analysts to ask them what SAP trends they see coming in 2012. Here's what they had to say, on everything from SAP's recent acquisition of SuccessFactors, to SAP Business ByDesign and SAP's cloud strategy.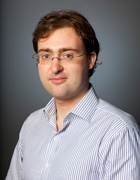 Chris Marsh, senior analyst, Yankee Group
SAP's mobile strategy: This year proved to be a big year for SAP mobility; next year needs to be bigger. They've showcased some really good developments this year at the various Sapphire conferences and what they've put to market, and what they're partner ecosystem is doing. But next year's going to have to be a higher magnitude of intensity to convince people they've cracked mobility.
The way I think they should do that is by continuing to focus on that partner ecosystem, which includes making improvements to the SAP store. Secondly, they should really leverage more of their own vertical expertise across the SAP business to bring the kind of mobile solutions they showcased in the health care sector and [what they've brought] to market. They should do more of that. Thirdly, they should really [improve] their marketing around mobility. This is an industry-wide thing, not just a mobility thing. I think SAP has really strong assets here, and they should really be [emphasizing] more integrated mobile operations management, and away from the kind of device management, application management and security management silos.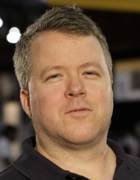 Jon Reed, SAP Mentor, owner and editor of JonERP.com
Business ByDesign: I think this is really going to be a really big year in terms of SAP's cloud strategy. It obviously doesn't take a genius to see some of that, in terms of the SuccessFactors acquisition. But I think this is sort of a make-or-break year for Business ByDesign. Some people have speculated that the acquisition of SuccessFactors means the end of ByDesign because they assume SuccessFactors will become SAP's dominant SaaS [Software as a Service] platform and subsume ByDesign within it. I don't really see that myself. [At the same time,] they set a goal of 1,000 Business ByDesign customers by the end of this year. They say they're going to make that goal. But 1,000 is really kind of a drop in the bucket in terms of the balance sheet. It's a nice year if it had happened four years ago. But the markets move awful fast. They're going to need more like 5,000 or 10,000 customers next year. So that's going to be interesting.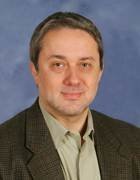 Boris Evelson, vice president, principal analyst, ForresterResearch
HANA and business intelligence: SAP's BI [business intelligence] market presence will continue to grow, mostly because SAP is doing a pretty job of convincing SAP ERP customers that they should consider [SAP] BusinessObjects. That trend will continue. [And with SAP's in-memory analytics appliance] HANA, we're just beginning to see the cusp of client interest. But I think in 2012, they'll make progress with that appliance in terms of adoption and interest. It is a very unique appliance that can do things that other tools can't, but it's expensive. I think adoption will increase, but I think it will be slow.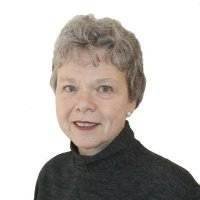 Cindy Jutras, analyst and owner, Mint Jutras consulting
The convergence of cloud and mobility: I see a lot around cloud computing and mobility converging, and starting to have a major impact in the coming year. SAP has a good cloud strategy now, and the SuccessFactors acquisition is only going to accelerate that [move to cloud] just as the Sybase acquisition accelerated mobility.
I think you're going to start to see more cloud-based apps on those mobile devices. Whether its iPads or iPhones or other mobile devices, the logical way to support them is to have those mobile apps running in the cloud.
The cloud is a hot topic today. Adoption is going to increase, but the heat over the topic is going to decrease over the next few years because pretty soon we're going to wake up and say, "You know, cloud, on-premise, who cares? Who cares how it's deployed; I just need my business problem solved."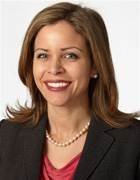 Liz Herbert, principal analyst, Forrester Research
Better security, business case for mobile: I think one of the hurdles for some companies is security. We're seeing new technologies, but also the device companies and the mobile applications continue to improve on their security to address the buyers concern in those areas. So we'll see [more of features such as] the ability to shut down the devices if they go missing or better tracking of the devices themselves, for example.
Making the business case for mobility will get easier [in the coming year]. One of the hurdles I hear from companies is, "I know mobile is sexy, but is the business value really there?" A lot of companies are struggling to decide where to invest in mobile. Some of the investments are still in pilot mode for that reason. Companies acknowledge that they need to do ERP; they acknowledge they need to do analytics. But when it comes to mobile, they're not sure how to justify [the cost]. But many of those pilot projects will [soon] be finishing up in the coming year. And that'll lead to more data on what the business value is.
Dig Deeper on SAP trends, strategy and ERP market share