News
Stay informed about the latest enterprise technology news and product updates.
SAP releases sustainability performance management software
SAP has released new performance management software that it says will help companies better manage sustainability programs by spending less time collecting and organizing data.
SAP released new performance management software yesterday that it says will help companies better manage sustainability...
Continue Reading This Article
Enjoy this article as well as all of our content, including E-Guides, news, tips and more.
programs by spending less time collecting and organizing data.
Most companies are currently keeping track of sustainability data with Excel spreadsheets, email and phone calls, or with homegrown applications. SAP's new performance management software instead collects data directly from enterprise applications and organizes it into a scorecard, from which customers can generate reports or further analyze the data.
SAP BusinessObjects Sustainability Performance Management also includes a library of key performance indicators (KPIs) that SAP developed with companies such as Nestlé. The embedded analytics help companies see how they're executing on those KPIs. It also includes out-of-the-box integration with SAP software.
"We think this is a great opportunity for businesses to reduce the cost and complexity of trying to understand their sustainability performance," said Charles Zedlewski, SAP's senior director of sustainability solution management.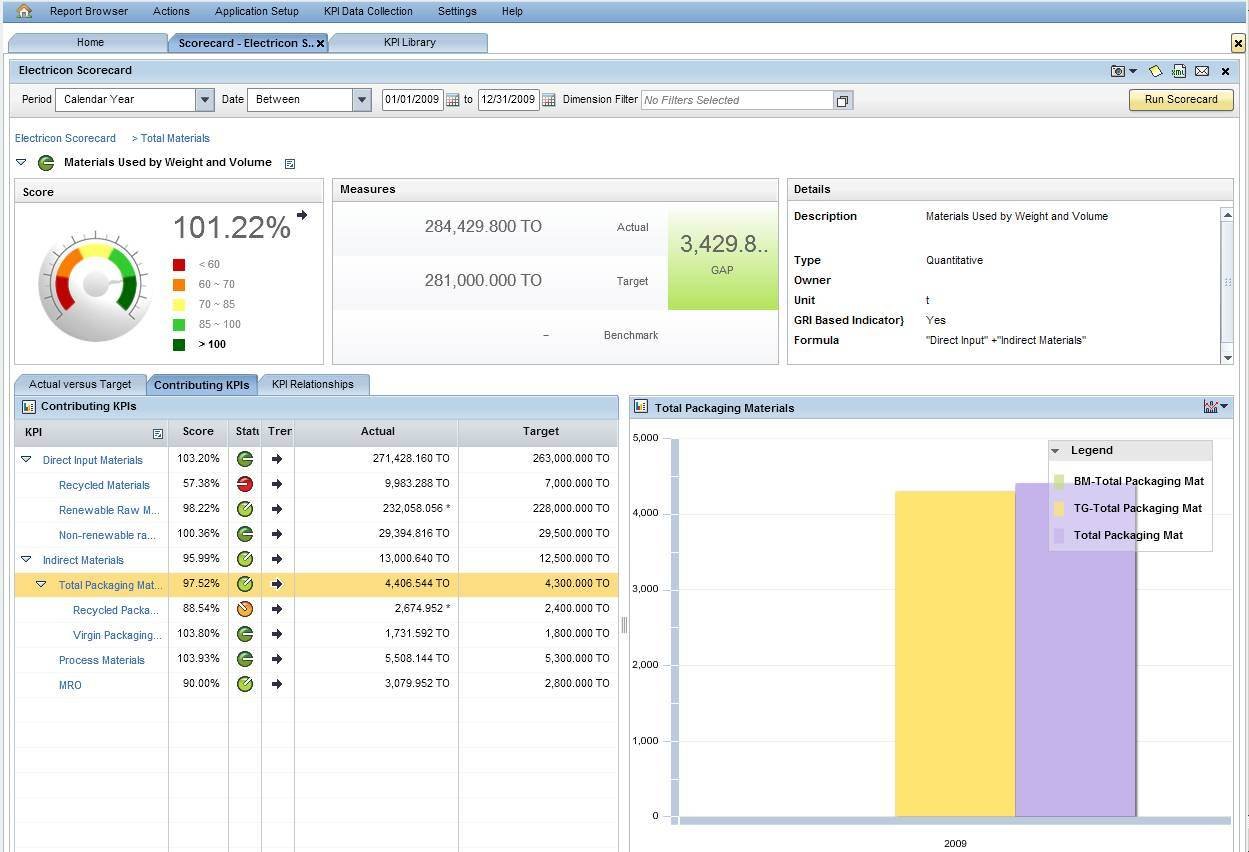 It's part of a push by SAP to release more software that will help companies attain sustainable business practices. Last year, the company named its first chief sustainability officer, Peter Graf. SAP has also released applications that help customers track their carbon footprints, environment, health and safety, and workforce.
At its Sapphire conference, SAP said that its "clear enterprise" initiative rests on sustainable business practices by companies. SAP's goal, CEO Leo Apotheker said at the time, is to "make every relevant business process sustainable."
The new performance management application is the first to be certified by the Global Reporting Initiative (GRI) Certified Software and Tools Program, a catalog of indicators designed to represent a company's sustainable performance.
Customers using the software seem to be pleased with it.
"We came to the realization that this was just going to save us a tremendous amount of time," said John Gagel, who is the manager of sustainable practices at Lexmark, a printer and printer supply company. Lexmark has reduced the time spent developing homegrown applications to deal with the data or making phone calls to get it.
Gagel said it's also very helpful that the software it's certified by GRI. He said customers ask on a daily basis how they measure up against GRI standards, and now he'll be able to provide reports much more easily.
The software is available now. Pricing information wasn't available.