Pei Ling Hoo - Fotolia
UPS and SAP deliver on-demand additive manufacturing technology
UPS is moving from shipping products to becoming a manufacturer of spare parts through a 3D printing network that was developed with SAP, using SAP Leonardo technology.
For years, UPS has created a logistics empire by delivering goods to businesses and homes around the world, but lately, the company has evolved from delivering the goods to actually making them.
UPS is collaborating with SAP to develop a system of additive manufacturing technology, also known as 3D printing, that integrates UPS' logistics expertise with SAP's business process expertise and the SAP Leonardo next-generation technology platform.
3D printing can change the nature of manufacturing
Additive manufacturing technology is nothing new, but the way UPS intends to use it may change the nature of manufacturing, according to Alan Amling, UPS vice president for corporate strategy.
UPS has been using additive manufacturing technology for several years, with 3D printers installed in many UPS stores, Amling said, but these were fairly small-scale, making prototypes and models. However, as additive manufacturing technology and materials began to improve and costs started to decrease, the concept of a real digital transformation began to take hold.
"We saw that, if these trends continue, it was going to be a big thing for an industrial production, and we are a key part of the industrial supply chain," Amling said. "At that time, I was setting up our global marketing for logistics and distribution, and one of our big products was service parts logistics. And it still is as we have over a thousand field stocking locations around the world where companies store their parts."
The most feasible use case for additive manufacturing technology came in the way that companies manage and move spare parts for mission-critical machines, like servers and MRI machines. Amling explained that these kinds of spare parts are usually stored in facilities around the world, and when a part fails, it needs to be shipped to a technician typically within 24 hours.
Focus on spare parts production
This was a light bulb moment for UPS. Because 3D printing technology was becoming more viable for businesses, for both cost and quality reasons, UPS could develop a facility to 3D print the parts and ship them whenever needed. However, Amling noted that UPS knows all about manufacturing logistics but not manufacturing itself, so it invested in Fast Radius, a 3D printing company to help develop an on-demand 3D printing facility.
"The concept has always been for us to integrate this manufacturing capability in our global logistics network," Amling said. "So, for example, we put the first facility in Louisville, [Ky.,] which is our all points hub for the U.S., and so, we could print till midnight there and get the product anywhere in the U.S. the next morning."
SAP also concluded that spare parts production was the first real use case for 3D printing in industrial manufacturing, according to Gil Perez, SAP senior vice president of digital assets and internet of things.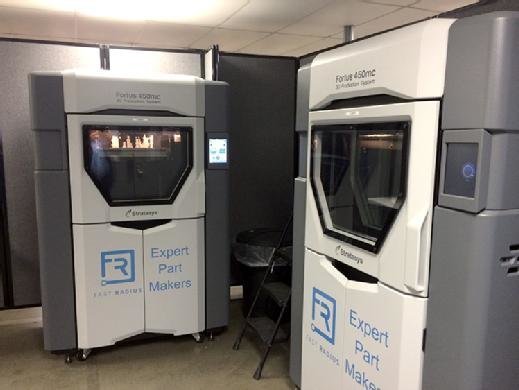 "3D printing, until now, has been very much engineering-driven or product innovation-driven, but what has been missing from it is, when you move to industrial manufacturing, the numbers matter," Perez said. "It's the price per unit, it's the business case, it's dealing with procurement, it's dealing with manufacturing. So, we believe that the way to go at it is actually from the back end, and our focus is on the long-tail and spare parts."
SAP Leonardo enables three key processes for UPS' 3D printing network, according to Perez. It is used to digitize and simplify the parts approvals; it can calculate the financial viability of 3D printing the parts versus traditional manufacturing methods; and it helps to route the orders from production to delivery.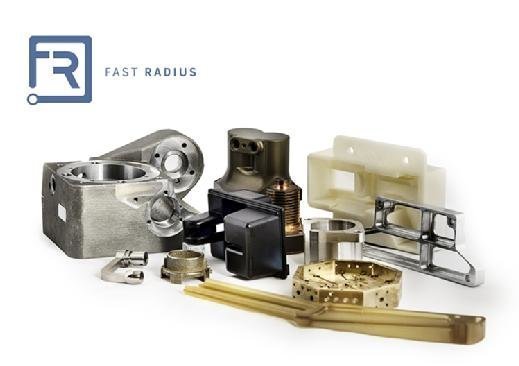 SAP's deep experience with business processes is crucial for the on-demand printing network to work for UPS, according to Amling.
"SAP will likely play a role as we continue to expand because one of the key areas that has to be considered is that, for our current customers, everything involved with additive manufacturing technology needs to be integrated with their current production system or manufacturing system, which typically runs on SAP," he said.
Becoming a manufacturer -- not as easy as it looks
For a company whose primary expertise is in logistics, moving into manufacturing was more difficult than it first appeared, according to Amling.
"Our initial idea was that this is going to be pretty easy. We'll just have a service that scans parts that are in our customer's inventory. We'll digitize those and put them in virtual inventory so they can be able to print them on demand," he said. "We didn't know what we didn't know at that point. And it's part of the reason it's really good to get your hands dirty and get in the market instead of just trying to learn by reading about it, because, through that experience, we understood how big that front-end process is."
Part of that front-end process was the ability to determine which parts make the most sense to 3D print.
"The three questions every customer asked us were: What makes economic sense to print today? How do you guarantee the quality? How will you protect my IP? And until you answer those three questions, they're not putting anything in a full inventory," Amling explained.
The ability to ensure quality was another matter entirely, as there is a huge difference between 3D printing a prototype or disposable consumer product and a critical component for an MRI machine.
"We found that, even with identical printers and identical materials, the quality could vary. There's a lot of different levers to pull that change the quality that comes out of that machine," he said. "So, we brought on an expert in material science and some experts in production and in quality control and essentially created this operating system, which is a prerequisite to getting into this industrial production."
UPS and Fast Radius have opened an additive manufacturing technology test facility in Chicago so they can work on issues like quality and consistency, and Amling is sure that 3D printing will play a major role in parts production in the near future.
"The real value of 3D printing that I think a lot of people miss is that it's changing the relationship between supply and demand," he said. "The reason why parts warehouses are full is because you have to produce in advance of the demand, but in 3D printing, demand can actually lead supply. We have about $1.8 trillion worth of inventory in the United States, so that's a lot of money and a lot of capital tied up."