Share this item with your network:
Technology insights for the data-driven enterprise

buchachon - Fotolia
Swisscom makes gains by shrinking data warehouse systems
When Swisscom needed to merge two SAP ERP systems and several SAP BW data warehouses, it upgraded to one SAP BW on HANA system to reduce data from 5 TB to 1 TB.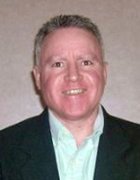 By
In the era of big data, digital business transformation and consolidation of data warehouse systems is a massive undertaking. Just ask Omar Bumann, head of business process solutions telco at Swisscom, who captained the company's transformation voyage.
A consolidation of SAP Business Warehouse systems allowed Swisscom to implement an entirely new SAP BW on HANA data warehouse and significantly reduce the amount of data to manage. Based in Ittigen, Switzerland, the telecom firm, which provides fixed line and mobile telephony and internet services, has been a long-time SAP user with several SAP ERP and SAP BW applications running in various company divisions. Two years ago, Swisscom combined several of its divisions into one legal entity, and it decided to merge the ERP and BW data warehouse systems as well.
Merging the ERP systems was relatively straightforward -- there were only two systems -- but the SAP BW systems were another matter entirely, according to Bumann. Along with the variety of BW apps, the systems themselves were old and outdated. So Swisscom decided to completely redesign the BW landscape under a project called OneBI, which Bumann manages. The old data warehouse systems were merged into one new greenfield SAP BW system running on SAP HANA, which promised better efficiency and vastly improved data management capabilities.
Outdated meant slow end-of-month closings
"The BW systems were at least 10-year-old systems with a lot of legacy data in them," Bumann explained. "At every month-end closing, it was a pain to get the data out of the systems because it was modified over various organizations. The month-end closings were really slow, and we were not sure that the data was correct, so that was the main driver of the project."
Although updating the data warehouse systems was the main driver for the project, Bumann said there were several other reasons for implementing SAP BW on HANA, including improving business efficiency. The outdated BW systems didn't allow self-service business intelligence (BI), and reports could only be generated with intervention from IT. In addition, the number of reports in the system had grown considerably due to redundancy in the BW systems.
Omar Bumann
Head of business process solutions telco at Swisscom.
Formerly senior project manager with Swisscom IT Services and SAP consultant for IBM and PwC.
Received business management, marketing and economics education from SKU Advanced Management Program, HES-SO Valais-Wallis and Hogeschool Rotterdam.
Lives in Bern, Switzerland.
The OneBI project was charged with cleaning up the old, redundant reports and ensuring that there would be one single source of truth for any new reports. "For the greenfield approach, we started from the bottom," Bumann said. "Then we asked everyone in the company which reports they needed in the new system and asked the top management what they needed to steer the company. We went from there to clean up the number of reports in the system."
Proof of concept and system governance
There were two critical phases of the OneBI project that helped make the implementation successful, Bumann explained. First, the company ran a proof of concept on a small Swisscom subsidiary with about 1,000 users to make sure the technology worked properly. Second, a lot of attention was focused on data governance to ensure that the data in the system was as accurate as possible.
"We also invested a lot in the governance of the new system, a couple hundred days, on things like defining naming conventions, development guidelines, templates for implementation," Bumann noted. "This was to make sure that every report, or the data collection, was really made the same throughout Swisscom."
New challenges for IT staff
We thought we could do it in three to four months, but we are still transforming our IT staff after two years on the project.

Omar Bumannhead of business process solutions telco, Swisscom
Developing a greenfield platform was the right decision, but Bumann said the newness of the BW on HANA created challenges for the IT staff. It was particularly difficult to train the BW engineers for the new roles; the system required new ways of thinking about BW, new ways of programming and new ways to use front-end tools.
"We thought we could do it in three to four months, but we are still transforming our IT staff after two years on the project, especially on the operations side," Bumann acknowledged. "It also took a long time to transform the IT department into this because it's really completely new. How do you report in with the old BW system and BW on HANA? We really underestimated that point, and it took us much longer than we thought."
Bumann trained the existing IT and BW staff and hired external staff, which proved to be difficult as well. He said that the OneBI project is among the most advanced BW on HANA projects currently in development.
Self-service BI reduces reports
The OneBI project accomplished a true digital transformation for Swisscom and benefitted IT and business users, according to Bumann. By implementing SAP BW on HANA, three outdated data warehouses were consolidated into one system based on advanced technology. Several new SAP BusinessObjects Analytics applications were also implemented, providing business users with self-service BI analytics on a consolidated data set.
After the data warehouse system went live, warehouse size was reduced from 5 TB to about 1 TB and data load time has been reduced from several weeks to just two or three days. The same data in the old BW systems that existed in many different places has been cleaned up and transformed by the HANA layer architecture, which ensures that everything's in one place. This simplified architecture, along with the new BI front-end tools, allows business users to create their own reports without IT's intervention; the number of reports has been reduced from about 5,000 to 1,000, Bumann said.
"The self-service BI now means that the business users can do their reports themselves," Bumann explained. "They can build on this layer concept, where IT is only responsible for bringing data into the BW system."
Next Steps
Discover if SAP HANA is a replacement for SAP BW
Find out how the Charlotte Hornets built a data warehouse with SAP HANA
Dig Deeper on SAP case studies