Share this item with your network:
Technology insights for the data-driven enterprise

Maksim Samasiuk - Fotolia
Organic Valley milks insights with SAP data visualization tool
Led by its BI team, farm co-operative Organic Valley is deriving insights from SAP Lumira data visualization software that lay hidden within tabular spreadsheets.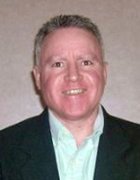 By
Cows aren't the first thing that spring to mind when you hear the term business intelligence software. Yet Organic Valley, one of the nation's leading organic farm cooperatives, is milking insights from its BI system to maintain a sustained and steady growth.
The challenge for Organic Valley is that its business lives or dies with food freshness. Frank Dravis, the company's CIO, and Jennifer Rhudy, director of data services, have been heading up the co-op's Business Intelligence Center of Excellence, where they and their BI team have been working to improve processes and digital insights using SAP BusinessObjects' data visualization tool. "The IT infrastructure and the BI are trying to answer the question every day of 'Where do we put the milk?,' 'What do we do with the excesses of milk?' and 'How fresh is it?,' " Rhudy said.
The farm cooperative started in 1988 with seven farmers in Vernon County, Wis., and eventually grew to include 1,850 organic farmers and 850 employees. Revenues were just over $1 billion in 2015, and the company's products are distributed across the country in everything from warehouse stores like Costco to convenience stores to grocery chains like Whole Foods, Trader Joe's and Shaw's.
Frank Dravis
Came to Organic Valley as its CIO in 2013 with more than 20 years of experience in enterprise information management (EIM).
Previously held positions as vice president of EIM product management at SAP, vice president of EIM strategy at BusinessObjects and vice president of information quality at Firstlogic.
Earned a Master of Business Administration degree from the University of Wisconsin-La Crosse and has a bachelor's degree in computer science.
Lives in Stoddard, Wis., with his wife Kimberly and their two children.
Getting the freshest possible goods to market in such a distributed supply chain is very complicated and a tall order. As a farmer-owned cooperative, Organic Valley guarantees farmers that it will take all of their milk, which must then be processed and turned into various dairy products, Rhudy explained.
"We get milk pushed to us every single day, and we have to figure out where do we put the milk, which products do we make, which locations, and there's short shelf life, which is a huge factor," she said. "Our business model is all about balancing supply and demand so we have our fluid dairy, which has a very short shelf life, and we have longer-shelf-life products like butter, dry milk powder, cheese -- which is complicated itself because of the aging component."
Organic Valley had been using SAP BusinessObjects, a set of BI applications, for about eight years, primarily for operational reporting. Dravis said senior management previously relied on tabular spreadsheets for analysis rather than the graphical reporting capabilities in BusinessObjects that can help unveil hidden areas of opportunity.
Jennifer Rhudy
Currently works as the data services director at Organic Valley, where she has worked in various capacities since 2010.
Worked for General Mills before joining Organic Valley.
Received a bachelor's degree in mathematics and economics from St. Olaf College.
Pursuing a Master of Business Administration degree from the University of Massachusetts-Amherst's Isenberg School of Management.
Lives with her husband and two small children on 20 acres of land in southwest Wisconsin's Driftless region.
"Our COO used overlay graphs done in Excel to visually depict things like butterfat usage or organic usage, which is important because a higher percentage of organic usage means better efficiencies in operations, and profits are reduced if you have to sell milk conventionally rather than organically," Dravis said. "But it's very frustrating to have to crawl though all these spreadsheets to get to the information that you need quickly, and so it's important to present the information graphically. I used to work for BusinessObjects, so I knew it could be done."
Rhudy noted that some of the technology they had in place could have been used more effectively. "We had been using BusinessObjects for a few years but just in an operational way [in the form of] what happened yesterday -- production -- not dashboards or anything executive level," she said.
Visualizing profits
To take advantage of the visual analysis capabilities of BusinessObjects, Dravis created the Business Intelligence Center of Excellence, which Rhudy now runs. The BI team got to work creating reports in Lumira, the BusinessObjects data visualization tool, to gain greater insight into customer behavior and buying habits. However, the BI team had to win over an executive board that had grown the business essentially using pen and paper and was skeptical about data-driven decision making.
The best way to prove the value of using a data visualization tool was to show it in action, and one of the initial uses for Lumira was analyzing how customers were using butterfat. Milk comes out of a cow at 4% butterfat, and skimming yields skim, 1% and 2% milk. But most of the profit is in heavy whipping cream, half and half, and butter, so the task is to make better use of raw milk components to optimize profitability.
"Some customers will just want butter, some will just want 2% milk, some want it all, so hence the product that they get -- the actual composition of butter -- will influence the profitability by customer," Dravis explained. "If you can graphically depict that and determine that this customer is the most profitable today, we want to make sure we don't short them if we have a milk shortage."
Rhudy knew that the data was all there in those tabulated spreadsheet files, but it needed to be drawn out and visualized through Lumira to have a real impact on the business. For example, a Lumira chart on butterfat usage showed that some customers were buying all butter products, which generated profits, but they ignored the skim products, which ultimately ate into Organic Valley's profits. However, this critical piece of data was hidden in the usual tabular reports.
"When we visualized the data with Lumira, we put butterfat on one axis and we put the customer on the other axis and we saw a bubble chart with [significant] revenue," Rhudy said. "When we showed that to our director of brand marketing, he nearly fell off his chair, and he said, 'This is my new favorite chart' -- so it was very impactful. It's a very simple chart that we actually produced that during our evaluation of Lumira. We hadn't even bought the product yet; it was our prototyping proof-of-concept."
'A new way of thinking'
Although there has been some skepticism about data-driven decision making, the visual proof is in the pudding. "One of the things that Lumira showed us is that by injecting these experts in their field -- veterinary farm experts, dairy supply experts -- and giving them tools where they can showcase [to] the senior leadership the same data they were getting in tabular format, exposes the company to a new way of thinking and makes data-driven decision making more palatable," Rhudy reasoned. "You don't have to say 'data-driven decision making,' you just have to show them the visualization, and it sounds less scary."
Dravis said that BI visualization has touched many areas of Organic Valley, including his own IT department, allowing them to create efficiencies in more than just milk production. He uses Lumira to see IT spending levels for accounts like telecommunications and digital data communications over time, which helps him allocate resources more effectively.
"If I can visually see these trends, then I can better manage our infrastructure [spending] and advocate for more bandwidth because the number of smartphones that we have is increasing or the number of tablets that we have is staying constant," Dravis said. "I'm a visual guy, so it just made it better for me to make better decisions just on IT spending by deploying the Lumira tool -- by eating our own dog food."
Sometimes the most important data is hiding in plain sight, but it takes the right tools and spark of innovation to uncover it. Dravis and Rhudy's BI Center of Excellence provides definitive visual evidence.