James Thew - Fotolia
Move to SAP S/4HANA Cloud improves sales app's security and performance
Emplay, an SAP Startup Focus partner, moved its Sales GPS app to SAP S/4HANA Cloud and saw improvements in performance, scalability, security and advanced analytics.
Like many startups, Emplay Inc. had an interesting product in Sales GPS. In fact, it was interesting enough that SAP became its first customer on the basis of a cold call.
However, Emplay knew that Sales GPS's underlying technology was not adequate for long-term success. Taking advantage of the resources provided by participating in the SAP Startup Focus program, Emplay moved Sales GPS to the SAP S/4HANA Cloud platform and greatly improved the app's performance, stability, security and analytics, according to Sanchita Sur, Emplay's founder and CEO.
Sales GPS is essentially a digital coach that guides sales people through their entire sales process with step-by-step guidance, Sur said. Relying on analytics that are crunched in the SAP S/4HANA Cloud database, Sales GPS provides answers to problems that sales people face, like verifying the most promising prospects, determining which products make the most sense for each customer and identifying the biggest risks to deals.
"Sales GPS provides GPS-like, turn-by-turn guidance to sales reps to help them meet their quota," Sur said. "We give very personalized recommendations; by deal, by account, by rep, and tell them what to do, when to do, how to do and, sometimes, we also do the work for them, using our sales chatbot technologies."
Emplay was founded by Sur four years ago with an early version of the Sales GPS application, and SAP became its first customer strictly on the basis of a cold call, Sur said. Emplay subsequently entered the SAP Startup Focus program and began to take advantage of available SAP technologies, resources and business connections.
Moving to the SAP S/4HANA Cloud
One critical decision was to put Sales GPS onto the SAP S/4HANA Cloud database platform. Sales GPS was originally developed in a number of open source technologies, but several flaws in these tools became apparent as the product was starting to grow to scale, Sur explained. There was difficulty in dealing with multiple integration points, and the open source technologies had performance issues and security concerns that cost Emplay deals.
[SAP HANA] was just a monster in terms of the kind of response times that it gave us.

Sanchita SurEmplay founder and CEO
"We knew that we wanted to move into a formal platform, and were considering multiple options, and since we were with SAP, we got a chance to try out SAP HANA," Sur said.
"It was just a monster in terms of the kind of response times that it gave us; we are at 25 times our original speed of analytics," she said. "Then we moved into the HANA platform because there were a lot of data security issues that we wanted to take care of; we needed scaling, we needed faster processing and we needed advanced analytics capabilities, and these things were already available on HANA."
After moving to the HANA database, Sales GPS eventually ended up on S/4HANA to take advantage of its advanced analytics.
Taking advantage of S/4HANA horsepower
"We took a phased approach to getting everything on S/4HANA," Sur said. "Initially, we just looked at the HANA database and migrated our data because we were just trying to use the horsepower, but now, we've started using the predictive analytic libraries, the text analytics capabilities and now we also want to move our UI to Fiori and then do a mobile integration."
Sales GPS uses four UIs: a desktop app, a mobile app, email integration and chatbots that sales reps can ask questions and get answers back in plain English.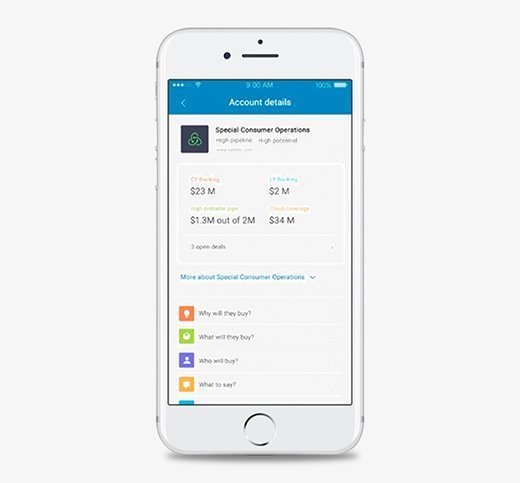 The application uses data from a variety of structured and unstructured sources, including CRM systems like Salesforce, LinkedIn and other social media sites, marketing automation, and other databases.
"We just bring all sorts of data in and then we run a suite of algorithms -- some are diagnostic and some are predictive -- to answer everyday questions that reps ask," Sur said. "Stuff like, which accounts should I go to? What should I sell to them, and at what price? Which partner should I sell with? It's all natural language questions, and the app walks them through a UI experience where they get these answers one after the other."
There were a few technical issues that came up when Emplay moved Sales GPS to S/4HANA Cloud, Sur said, but these were resolved, for the most part, by moving to a developer instance of the platform.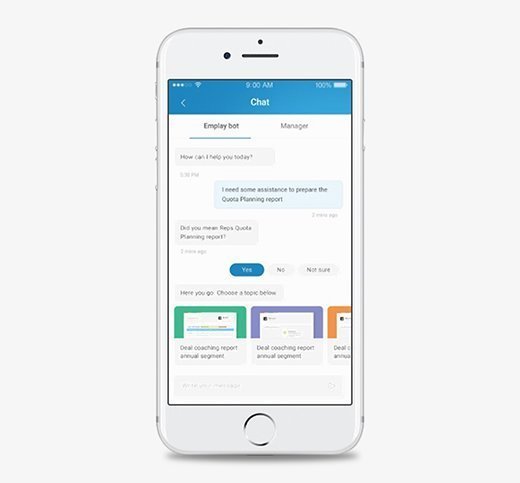 "There were definitely technical hiccups initially [putting it onto S/4HANA Cloud], especially around more machine-level things like memory leakage, but nothing around the higher level of the application functions," Sur said.
"I think what happens is that, when you get on boarded [as] a Startup Focus partner, you get a free license, and I think that's bare bones, not the topped up version. We pointed it out to the S/4HANA people and they said, 'Why don't we just move you onto another development instance?' and that was good."