Introduction to SAP BusinessObjects Planning and Consolidation
In this SAP Press book chapter excerpt, get familiar with the features of the SAP BusinessObjects Planning and Consolidation (BPC) suite.
In this SAP Press book chapter excerpt, get familiar with the features of the SAP BusinessObjects Planning and...
Continue Reading This Article
Enjoy this article as well as all of our content, including E-Guides, news, tips and more.
Consolidation (BPC) suite. Find out how to use SAP BPC for reporting financial data and learn about SAP BPC for the SAP NetWeaver platform.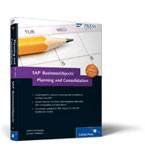 2 Overview of SAP BPC
In this chapter, you'll find an overview of the SAP BusinessObjects Planning and Consolidation(BPC) application, NetWeaver version 7.5, and an introduction to some of its key features. We'll discuss the flexibility, control, and ease this application offers in managing and analyzing data and explain how you can use the software to meet both the planning and consolidation needs of your organization. We'll also detail the multifaceted range of applications where you can use it and expound on how you can use it to support a reliable and effective decision-making process. Finally, we'll discuss the architecture of the NetWeaver version of SAP BPC and introduce you to objects created in the environment.
In Section 2.1, you'll learn about a key requirement most business users look for when using a software application—the ability to manage and analyze data with less dependence on an IT solutions team—and explain how SAP BPC satisfies this need.
In Section 2.2, we'll explain how you can use the application to meet planning and consolidation requirements, discuss its implementation in different areas of planning, and explain how you can derive competitive advantage by using it. We'll also cover how the application provides an environment for performing legal consolidation and management consolidation of an organization. This is especially important for multiple-entity organizations that are required to perform legal consolidation and release financial results of the entire company per statutory requirements.
In Section 2.3, we'll discuss the architecture of the NetWeaver version of SAP BPC and explain how it interfaces with the SAP NetWeaver Business Warehouse (SAP NetWeaver BW) system.
In Section 2.4, we'll introduce you to the SAP NetWeaver BW system and explain the process of extracting, transforming, and loading data from a source system to an SAP NetWeaver BW system. The section also highlights the usage of Business Content to expedite the development of data warehouse applications.
In Section 2.5, you'll learn about the objects configured in SAP BPC and the relationship between these objects and the objects created in SAP NetWeaver BW.
2.1 Business User Owned and Managed
The needs of a business are sometimes predictable, but at other times, they are not clearly defined or are even unpredictable. This element of unpredictability has a direct bearing on the IT applications that are developed for business users. The model of an application should be free-form and must be flexible enough to meet the needs of the business users. Users will not accept a model that is rigid and that cannot satisfy the needs of the business. In these cases, the application will not be used and will not meet the objectives for which it was developed.
The cost of retooling an application to support additional business requirements is something that should be considered when the application is initially designed. A clear process should be in place for how the data model fits the current scope and how it will support the business if the design requires changes during the life of the application. We have seen how organizations have spent increasing amounts of money to redesign their applications to meet user needs; some of this money could have been saved if good design principles had been followed in the first place.
In addition to the design element, the software that is used for building the application should be flexible enough to support changes. Because not every business change can be anticipated, a good software tool should be able to accommodate changes in a fashion that does not involve too much cost or time.
2.1.1 Software Usability and Flexibility to Support Change
The following are some software tool aspects that ensure usability and flexibility to support changes:
Reporting
You must be able to design custom reports on your own to support any analyses that may not be supported by standard reports delivered by the IT solutions team.
Control of data
Users own data, and it is only right that you have the ability to control how this data is loaded into the system. The software tool should let you load data into the application so it can be used for analysis later. This is particularly important for users of planning applications, where you have the discretion to decide what data to use, when to use it, and how to use it. This applies to consolidation applications as well, regarding how you want to use your data for statutory reporting. The options in the software tool, such as the ability to schedule the loading of data and to replace existing data, enable you to make more efficient use of the application.
Business rules
Business rules are used when you want to transform data that is loaded into an application. They are used to perform certain tasks such as currency conversion, account transformation, carry forward balance, and so on in planning and consolidation applications. You should be able to configure these rules and execute the processes.
Out of the box functions
Depending on the application, the software should provide you with all of the functions that are used to meet the principal requirement of the application. These functions should be made available as part of the software tool. This not only reduces the total cost of ownership (TCO) but also helps you make real use of the application without relying on other tools to perform these functions.
Custom settings
The software should enable you to see report descriptions in your own language (e.g., if you are in France, you should be able to see the application user interface in French).
Customization
You should be able to customize the application without having to rely on the help of your IT solutions team. Customizations may involve a change to the data load process or reporting logic, for example.
Collaboration
Some applications require collaboration to ensure that all members of the business team are in sync and have the latest information. For these applications, it is essential that the software provides features that allow collaboration. Collaboration may assume different forms. For example, you may post a document to get input from another user, or you may post a document for others to read and use in their decision-making.
Distribution and collection
As a corollary to collaboration, it may be necessary to disseminate data to other business users who may in turn modify the data and may want to retract the modified data back to the application. The software tool will need to allow you to distribute and modify information and retract modified information back to the application.
Programming interface
You may need to develop scripts that allow you to perform specific functions within an application. The software tool should provide an easy-to-use programming interface that enables this.
2.1.2 SAP BPC (Microsoft and NetWeaver)
How does SAP BPC measure up against the need to support usability and flexibility to support change? The application provides an environment that satisfies all of these requirements, in a manner that grants you sufficient flexibility in using your applications. Next, we'll discuss some of the features of the application and some of the disadvantages of relying solely on Microsoft Excel for planning purposes.
Features of SAP BPC
SAP BPC lets you develop your own reports, enabling you to decide how you view your data. Although the data you can view is governed by your security access, you can customize your reports in a fashion that suits your decision-making requirements.
The application also allows you to load data yourself. This has two benefits: First, it removes your dependence on the IT solutions team, and second, it allows you to load data at any time, which in turn provides more control.
SAP BPC supports the creation of business rules that dictate how data is transformed in the application. For example, you can set up business rules for performing currency conversions.
The application also provides out of the box functions for performing planning and consolidation. These functions can be used as-is or in combination with additional business rules to support specific application requirements. The following are some of the out of the box functions:
Currency translation
You can use this function if your organization has its place of business in more than one country and/or does business in different currencies. Currency translation is used in both planning and financial consolidation applications. The currency translation process allows business users to translate transactions to one or more reporting currencies.
Intercompany elimination
This is applicable for an organization that has entities that do business with each other. A consolidated balance sheet of an organization shows transactions that relate to external companies. The transactions such as sales and COGS or receivables and payables that result from exchange of goods or services within the organization should not be counted. In these cases, it is essential to eliminate the intercompany transactions. The intercompany eliminations process creates entries that eliminate intercompany transactions.
Allocations
Planning may take place at a high level, and you may later allocate the plan to lower levels. For example, you may need to allocate planned expenses incurred by the corporate office to each of its divisions based on some ratio, perhaps allocating corporate expenses to divisions based on the planned revenues of each division. The logic to perform this allocation is available in SAP BPC.
Account transformation
There are some scenarios where accounts are consolidated or transformed into another account, an activity that is used extensively in cash flow applications. Account transformation business rules are used to aggregate values posted to specific combinations of source Account, Flow, Category, and Data Source and post them to aggregated destination Account, Flow, Category, and Data Source.
Validations
The validation rules functionality in SAP BPC is a check mechanism that enables an organization to ensure accuracy of data. For example, using the validation rule table, an organization can set up business rules that would compare balances in assets and liabilities/owner's equity accounts for a given period and report variances, if any, for that period.
Carry forward opening balances
The carry forward of balances is an essential step in the creation of a balance sheet for an organization; it is when the closing balance of accounts for a fiscal period is transferred as the opening balance of a subsequent fiscal period.
Automatic adjustments
The automatic adjustments logic supports the process of generating a consolidated financial statement. The automatic adjustment business rules are used for elimination of intercompany transactions and for consolidation of investments.
SAP BPC allows you to view and store information in multiple languages. It also includes a feature to augment collaboration by enabling you to enter comments about your data. This provides context information to the data (making it more understandable) and aids in decision-making. For example, you can enter a comment to explain a reduction in overhead expenses from last year to the current year. This is clearly a better solution than storing this information in a different location that may or may not be accessible to the user making the decision.
Another feature of the application, Work Status, allows you to lock data so that it cannot be changed in the application. Using this feature, you can define the range of data that can be modified or locked. For example, if a sales representative creates a sales plan and sends it to his manager for approval, during the approval time frame, the data can be locked from being changed.
SAP BPC also enables the distribution and collection of financial data. The application allows you to send plan information to other people, even people who do not use the application. The recipient can then make modifications to the data, and the changes can be retracted back to the system. This facilitates the exchange of data and truly supports collaboration between and participation of all people involved in fulfilling the organization's planning objectives.
Another important feature of this application is its easy-to-use programming interface, which allows you to create and execute logic that may be used for planning and consolidation. For example, you can develop a script to perform revaluation of a plan by a certain percentage. The application lets you implement logic using a variety of methods to manage the data, and it lets you include logic than can be categorized into three broad areas. We'll discuss this at length in Chapter 6; for now, we'll only offer a brief description of each area.
Dimension logic
You configure this via simple mathematic formulas. For example, you could set a formula in the application to subtract the cost of goods sold from the gross sales to obtain the gross profit.
Business rules
You can develop rules to perform a certain function in planning or consolidation. For example, you can define custom business rules for currency translations, intercompany transactions elimination, account transformations, and so on to tailor the application to the needs of the business.
Script logic (or K2 script logic)
You can develop scripts that perform certain functions. This feature is generally used to apply detailed business logic to achieve a specific function, especially when out of the box functionality cannot satisfy the business requirement. The script logic is a fully developed language for this application and can meet any special requirements not available in the standard application. For example, you may require script logic when you want to determine the depreciation of a certain group of assets based on some logic; if the logic is not readily available, you'll need to create it in SAP BPC.
The application frontend for planning, consolidation, and reporting runs on top of Microsoft Excel, which is widely used by planners and accountants all over the world. This lets you perform planning and consolidation functions in the familiar Excel environment and helps you avoid spending time learning new software. Creating graphical data in Excel provides an intuitive display of the data that can be easily understood, interpreted, and analyzed.
Microsoft Excel versus SAP BPC
Some organizations solely use Excel for planning, but there are many disadvantages to this approach:
Managing Excel spreadsheets
In Excel, planning data is stored in spreadsheets, which can be an issue from a security perspective; the only option to control access is to keep the files on a shared network drive and provide access only to select users. This in turn creates additional work for the IT solutions team. SAP BPC alleviates this issue by storing the data in a database and enforcing security on the data.
Versions
When a new version of data is required, SAP BPC can store the data in a separate version while maintaining the current data. In Excel, the data file has to be saved under a new name as the new version, which leaves room for user error when naming files.
Floating files
In Excel, it's possible for different users to maintain the same file on their respective computers, which makes it difficult to track whose file is the latest and most reliable version. SAP BPC is a central repository for financial data and can be accessed by several users at the same time.
Collaboration
Excel does not support true collaboration, whereas SAP BPC allows you to store comments that can inform other users of important information.
SAP BPC also lets you integrate data into Microsoft Word and Microsoft PowerPoint® for reporting purposes.
2.1.3 SAP BPC (for NetWeaver)
The NetWeaver version of SAP BPC provides additional advantages. Because it is integrated into the SAP NetWeaver Business Warehouse (BW) system, the data is stored in SAP NetWeaver BW InfoCubes and enjoys all of the advantages of this system. Some advantages specific to the NetWeaver version are as follows:
Star schema
The technical architecture of an SAP NetWeaver BW InfoCube consists of a central fact table surrounded by several dimension tables, all grouped in the form of a star schema. The NetWeaver version of SAP BPC uses the extended star schema for storing data, which makes it a superior choice for reporting.
Database independent
The NetWeaver version runs independently of the database and can run on major databases such as Oracle, DB2®, SQL Server®, and Informix®.
SAP NetWeaver BW Accelerator
SAP NetWeaver BW Accelerator is an optional tool you can use in the NetWeaver version to improve reporting performance. SAP NetWeaver BW Accelerator provides enhanced reporting performance, even with a large data set. The investment in SAP NetWeaver BW Accelerator not only helps with providing an enhanced reporting experience but also contributes to considerable cost savings by minimizing troubleshooting issues related to reporting performance.
ABAP language support
The K2 script logic, which we mentioned earlier, is the programming language used for developing script logic. The NetWeaver version of SAP BPC also allows you to use ABAP to develop this logic. You can develop a business add-in (BAdI) interface in the backend SAP system using ABAP, which can then be called from the script logic that is developed in SAP BPC. You can use scripts coded using ABAP to handle complex business requirements and simultaneously leverage the experience and expertise of the IT solutions team. This feature helps reduce development time for organizations that have been using an SAP system for a long time, because developers will be familiar with the ABAP programming language and can use it to deliver customizations.
From the previous discussion, you now have an idea of the many features SAP BPC offers. Most of the features discussed require less assistance from the IT solutions team on an ongoing basis (although they will of course be involved in both the initial stages of the development of the applications and their ongoing support). The features that are built into this application allow you to automatically assume ownership of the application and then partner with the IT solutions team in fulfilling specific business needs.
In the next section, you'll see how to use the application for performing both planning and consolidation functions.
2.2 Unified Planning and Consolidation
SAP BPC provides a full-fledged environment for organizations to create flexible and powerful applications for different types of planning. It can also be used for consolidating and reporting financial data to satisfy your organization's legal requirements.
2.2.1 Planning in SAP BPC
In today's world of intense competition, it is necessary for organizations to plan and stay ahead. Planning is the life-blood of business, and the ability to spot opportunities and prepare for various courses of action has become imperative because the consumers' fast-changing needs require businesses to be vigilant and act with vision. To meet this objective, organizations are looking for software that can provide an enabling environment to handle planning needs.
As we have discussed, SAP BPC has many features that make it an ideal tool for planning, designed to maximize your ability to manage and take ownership of data. Its robust interface allows for customization and collaboration and makes it a compelling choice for planning. Unlike most software, this application reduces the dependence on the IT solutions team while providing more time for the team to handle the portions of application development and maintenance they best serve (i.e., system configuration and performance).
2.2.2 Consolidation in SAP BPC
The consolidation functionality of SAP BPC provides an environment to report the financial results of your entire organization. You can use it to determine the financial health of the company as a whole, after taking into account the currency translations, elimination of intercompany transactions, and other necessary adjustments. When the consolidation report is prepared, the application considers different types of investments among organizational units.
Consolidation provides the means for internal and external enterprise reporting of a company's financial data. When the reporting is external, it serves the objective of statutory compliance, also known as legal consolidation. This is classified as formal reporting and must satisfy the acceptable accounting practice that is applicable to the country where the consolidation is done.
Internal reporting is also called management consolidation. This provides more latitude and flexibility in defining the methods used for consolidating data. The objective of this type of consolidation is to provide you with the necessary tools for decision-making. You can consolidate based on customer-defined consolidation units, which can represent, for example, companies, plants, business areas, profit centers, or cost centers. You can also portray matrix organizations, for example, by using a combination of companies and profit centers.
The first step you perform in consolidation is to standardize the financial data reported by individual consolidation units to adhere to the group's accounting standards. You then translate the standardized financial data from the various local currencies into the group currencies (if the local and group currencies are different).
Finally, you eliminate the effects of intercompany transactions. So you calculate the consolidated financial statements as if the group were a single entity. You can use the reporting functions of SAP BPC to analyze and report on your consolidated financial statement data. You can use SAP BusinessObjects XBRL Publishing to create XBRL documents based on data in the SAP BPC application to exchange financial data with accounting jurisdictions such as banks, regulators, and agencies.
Next, we'll discuss the features and advantages of performing consolidation in SAP BPC.
SAP BPC allows you to use different charts of accounts for consolidation, enabling you to generate several consolidated financial statements in parallel to accommodate different accounting principles.
You can collect data for consolidation in the NetWeaver version using the following methods:
Online data entry
Flexible upload from a data file
Loading from an InfoProvider
The application allows you to execute the following tasks:
Currency translation
Account Transformation
Allocation
Balance carry forward
Intercompany reconciliation (matching)
Intercompany booking
Intercompany eliminations
Consolidation of Investments
Validation
Advantages of Performing Consolidation in SAP BPC
Performing consolidation with SAP BPC has the following advantages:
Legal and management consolidation
The application provides a systematic process to perform legal consolidation. You can also perform management consolidation using different sets of data to highlight different scenarios for management, as well as parallel consolidations with different categories of data and using different accounting principles.
Accuracy
The design of the application's system for consolidation enables the consolidation process to run in a controlled manner, with the ability to perform checks and balances along the way. This mitigates any errors during the process and ensures the completeness and accuracy of the data.
Multiple source systems
You can compile financial data from various source systems into a single system for the purpose of consolidation.
Reporting
You can generate reports based on consolidated data, which you can then use as a tool for measuring the organization's performance. The reports allow you to view key metrics such as return on equity, ROI, and so on.
Validation of data
You can analyze different sources of data used to generate the consolidated data to ensure that the data is valid and reliable. You can also reconcile the data in the application with the source system, facilitating reliability.
Collaboration
The application supports the extensive collaboration needed to gather data from multiple sources. This helps with the consolidation of data from diverse sources.
You should now have an understanding of how organizations can use SAP BPC to meet both their planning and consolidation requirements. In the next section, we'll discuss the architecture of SAP BPC for NetWeaver and explain how it interfaces with the SAP NetWeaver BW system.
2.3 SAP BPC for NetWeaver Architecture
The architecture of SAP BPC for NetWeaver (Figure 2.1) is designed to leverage the capabilities of the planning and consolidation application and SAP NetWeaver BW. You can use the planning application frontend tool to configure planning and consolidation features. The data that is entered or loaded through this frontend application is then stored in the SAP NetWeaver BW system, which is based on the extended star schema and is designed to provide high-performance reporting.
Figure 2.1 shows the architecture of the system for NetWeaver. The architecture consists of four tiers, discussed in more detail next.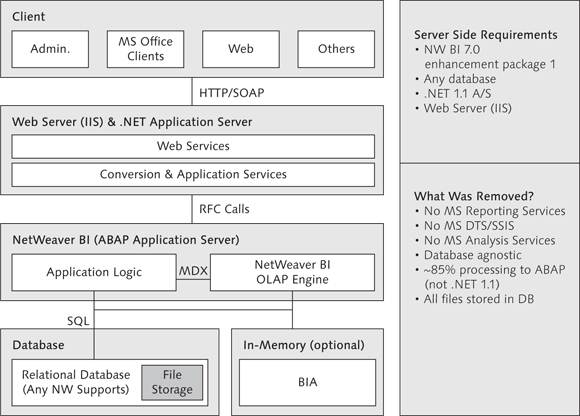 Figure 2.1 SAP BPC for NetWeaver Architecture
2.3.1 Client Interface
The client interface comprises the Microsoft Excel-based Admin Client, Microsoft Office Client, and a web-based tool for configuring and reporting. You can use the Excel Admin Client tool to configure the application; the tool includes a robust and intuitive interface for defining the configuration and managing the development process. All aspects of the development, including setting up security, are performed using this interface. In addition to using Excel, you can also use other Microsoft tools such as Word and PowerPoint to report data in SAP BPC.
You can use the Excel-based Office Client to plan and consolidate data in the application and to create and execute reports. The web interface is a zero footprint option available to create web-based reports, manage unstructured documents, monitor the status of a planning application, and set certain custom parameters for an application.
2.3.2 Web Server and .NET Application Server
The tools available as part of the client interface use web services to connect to the .NET Application Server tier. This server manages requests from the client interface and enables requests for service to be directed to the ABAP application server that is part of SAP NetWeaver BW. The main purpose of this layer is to convert data flowing between the client interface and the SAP NetWeaver Application Server so the two servers understand the data formats.
2.3.3 SAP NetWeaver Application Server
The SAP NetWeaver Application Server is also the ABAP Application Server. This is the tier where requests are processed. The request from the .NET application server is processed in the SAP NetWeaver Application Server as a remote function call (RFC). The requests may be to either report data or update information in the database. When the SAP NetWeaver Application Server receives a request, it processes it and sends the results back to the .NET Application Server. The .NET Application Server then receives the result and sends it back to the client interface.
2.3.4 Database Server
The database server is the tier where data is stored. The SAP NetWeaver BW system is the backend system where objects are created and the data is stored for SAP BPC. The NetWeaver version is database-agnostic and supports all popular databases including Oracle, Informix, SQL Server, and DB2.
The client interface interacts with the SAP NetWeaver BW system to manage objects and data. When you create, read, update, or delete objects or data using the client interface, the system performs these tasks on the SAP NetWeaver BW system.
Although a majority of the development tasks related to SAP BPC are accomplished using the client interface, a few tasks are performed directly in the SAP NetWeaver BW system. These include activities related to performing restore and backup (Transaction UJBR), viewing files in the file system (Transaction UJFS), improving performance, setting validation rules (Transaction UJ_VALIDATION), and creating custom ABAP programs. Custom process chains, which may be used to schedule data loads, are also created directly in the SAP NetWeaver BW system.
You may sometimes extract master, text, hierarchy, and transaction data from a source system into the SAP NetWeaver BW system before loading the data to an SAP BPC system. In this case, the SAP NetWeaver BW system is used as a staging system for data before being loaded to the planning and consolidation application. The objects related to setting up the staging environment are created directly in the SAP NetWeaver BW system.
Note
We recommend that you not perform any manual configuration for SAP BPC directly in the SAP NetWeaver BW system, except for the few tasks mentioned. You should configure the application using the frontend tools (Admin Console, Office Client, and web interface).
As you can see, the integration of SAP BPC with NetWeaver provides many benefits to leverage the power of Excel and SAP NetWeaver BW systems.
In the next section, we'll introduce you to objects created in the SAP NetWeaver BW system.