Share this item with your network:
Technology insights for the data-driven enterprise

iSTOCK/GETTY IMAGES
Indiana's digital transformation helps battle infant mortality
Led by Sara Marshall, Indiana went through a digital transformation that tapped SAP HANA for data analysis to fight complex problems, such as infant mortality.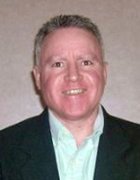 By
Government is often seen as a technology backwater, characterized by outdated systems, poorly managed projects and wasted tax dollars. A couple of years ago, the state of Indiana decided to change that perception through a complete digital transformation. Led by change agent Sara Marshall, the state did all of this while introducing SAP HANA technology in ways that are helping to improve the lives of Indiana's citizens.
The digital transformation of Indiana's government began in early 2013 with the administration of incoming governor Mike Pence. Chris Atkins, director of Indiana's Office of Management and Budget (OMB) at the time, tasked Marshall, who was director of business intelligence (BI) and analytics, and her team to make the government run on his tablet. They began to research areas where they could develop big data and BI applications to change the government's IT operations.
Three main ideas needed to be addressed, according to Marshall. First, the state had more than 92 agencies, and their information was siloed and not easily shared. Second, problems were addressed haphazardly, with little data to back up proposed solutions. Third, systems were outdated and inefficient, lacking the speed, flexibility and capacity of modern business systems.
To attack these problems, Marshall worked to get critical support from Gov. Pence.
"We worked with the cabinet agencies and drafted an executive order, and the governor issued that on March 17, 2014," Marshall said. "That really catalyzed the project quickly, and helped us show that the project was really a priority for the governor and the direction we're moving in."
The OMB partnered with the Indiana Office of Technology (IOT) to create a data management system, called the Management and Performance Hub (MPH), and started projects in high-priority objectives, such as developing key performance indicator (KPI) dashboards for state agencies and creating use cases where data analysis could solve real problems for Indiana's citizens.
The right platform meets the right project
The next step was to select the right technology platform and a project that could be addressed through data analysis. They chose SAP HANA for the platform and SAP Lumira as the visualization dashboard tool, which allowed them to crunch huge amounts of data and manipulate the results visually. They then decided infant mortality was the right project because of its universal appeal and potential to do good for the state.
"Everyone has an interest in saving babies," Marshall said. "It's a topic that everyone can really rally around and be an advocate for. It's not something controversial."
The need was very real in Indiana, which at the time was among the 10 worst states for infant mortality, with 7.7 deaths per 1,000 births. Marshall said the problem wasn't getting any better, even as federal rates steadily improved. "We wondered why this was happening, even as we were pouring money into the issue," she said. "What were we doing differently or wrong that wasn't helping the rate decline along with the federal rate?"
This was where the data-crunching and visualization abilities of SAP HANA and Lumira could be exploited. Working with several agencies, Marshall's team brought in more than 9 billion rows of data and partnered with data science teams from Indianapolis-based technology partner KSM Consulting (KSMC) to examine the data and come up with solutions.
The project would not have worked without good collaboration between the MPH team, KSMC and the agencies involved, Marshall said. "We didn't just take the data and study it. The whole point of this MPH program is to be a resource for the agencies -- not to do the work for them, but to actually collaborate and innovate with them," she explained.
Work on the infant mortality project began in May 2014, with most of the early development focused on making the system extremely secure. Once that was completed, the data science analysis began in fall and the final report was delivered in January 2015.
The report prompted Gov. Pence to add $13.5 million to the state budget for infant mortality issues, according to Marshall. "It's really encouraging for other cities and states to know that it doesn't have to be a long process," she said. "You can build the system, start the data work, get a report done and get something changed legislatively within a year."
Executive buy-in and frequent collaboration are keys to success
However, building the system was no easy task, as it would gather information from seven agencies running more than 800 systems. Data also came from Medicaid, the Internal Revenue Service, the U.S. Census Bureau and public data sources, such as the Yellow Pages.
Data cleansing was one of the most complicated and time-consuming parts of the project, but it was critical to get bad and redundant data out of the system before analysis could begin. "What makes infant mortality big data was not just that we had 9 billion rows, but we analyzed structured and unstructured data, which is really important and something we would not have been able to do without HANA -- and we wouldn't have been able to do three to five years ago," Marshall said. "Just the technology running natural-language algorithms and being able to glean information from contextual components was really key to this project."
It was important to make them feel like partners, that they were leading this and we were just providing them the resources to do it
The MPH system was essentially built from the ground up. Marshall found out that being in the forefront of something so new could be both rewarding and frustrating. Beyond the technical aspects -- there were few best practices to guide the way -- cultural change management was extremely important. The way to address it was to get executive buy-in from the governor and OMB director, and then win over agency department heads.
"It was important to make them feel like partners, that they were leading this and we were just providing them the resources to do it," Marshall said. "Showing them the tools helped a lot. I know in the cabinet meetings, I presented a few times on what MPH could do, why we were doing it and what tools we had. Showing them some of the visualizations with Lumira helped them to get the idea that we can do this and it really does help."
The initial report and budget allocation are just the beginning for the infant mortality project. One application is being built for expectant and new mothers to discover what resources are available and get medical care sooner. The state has also started a marketing campaign, called Labor of Love, which uses some of the data from the MPH project in advertisements, such as billboards. The MPH project has also sparked major initiatives for improving recidivism rates for ex-convicts and reducing traffic fatalities on state highways.
Marshall, who recently left the OMB for a similar position in the private sector, believes that the digital transformation in the Indiana state government is just getting started, now that people have seen what's possible. "We're figuring out how we can empower the agencies to start doing a lot of this themselves. We've purchased a lot of licenses and we want them to do their own data work," she said. "It's important to get them to know that this is part of the culture now and not just a fad, and that it can be done successfully and without any particular agenda behind it."
Dig Deeper on SAP business intelligence