Share this item with your network: BACKGROUND IMAGE: iSTOCK/GETTY IMAGES
Set up for success with an ERP upgrade project plan

iSTOCK/GETTY IMAGES
Manage
Learn to apply best practices and optimize your operations.
ERP versus 'best of breed' BI tools: what's the right fit?
Are 'best of breed' or ERP BI tools the way to go? It depends on the complexity of the company's BI environment and where the data is coming from, according to a panel of experts.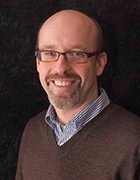 By
Companies need to consider a number of factors when determining whether to use their ERP vendors' BI tools or go with standalone, "best of breed" BI options, according to a panel of experts. Those decisions should be based on how complicated a BI environment they want or need and where the data is coming from, among other factors, the experts said.
While BI platforms such as SAP BusinessObjects or Oracle Business Intelligence Enterprise Edition are more comprehensive BI applications that can cover a range of data types, visualization tools and reports, best-of-breed, or "pure play," applications typically offer more specific functionality around concepts such as specific industries or data heterogeneity rather than an end-to-end BI environment. IBM, Microsoft, SAS, MicroStrategy, Information Builders, QlikView and Tibco offer what are considered best-of-breed BI applications.
A combination of ERP BI tools is common
Although a company may run an ERP vendors' BI tools—think SAP BusinessObjects, for example—this doesn't mean that it won't run other best-of-breed software for specific functionality, according to Jim Kobielus, an analyst with Forrester Research Inc. in Cambridge, Mass.
"I speak to many BI users about their entire data environment, including their source, transactional applications that are the system of record for customer data, financial data and the like," Kobielus said.
Quite often, he added, customers have a heterogeneous environment, where they've got one vendor for core BI and reporting and another vendor for specific financial analytics applications, another one for data mining and another for exploratory BI tools, he said, as well as other tools for other niche purposes.
"So don't assume that these users must use, and do use, a vendor's entire set of applications and data analytics tools," Kobielus said. "Far from it."
Other companies may go with the BI software from their ERP provider but supplement it with other data visualization tools, according to Howard Dresner, president and founder of Dresner Advisory Services.
Perhaps a user needs data from three different reports, Dresner said. "So I'm going to extract that data, maybe even cut and paste it, and put it into a columnar structured kind of tool and have at it. They're kind of complimentary [to the ERP vendor's BI tools] in a way."
But Boris Evelson, another Forrester analyst, disagreed, saying that in most cases, companies running SAP or Oracle BI will have little need to look to best-of-breed tools. That's because in many cases, those tools and an ERP vendor's BI platforms are one and the same, Evelson said.
"If we are talking about large ERP vendors, specifically SAP and Oracle, there is no difference. Oracle has acquired Siebel analytics and Hyperion, which were best of breed and now make up Oracle's BI tools. It is absolutely a best-of-breed tool [set]," Evelson said. "And, of course, SAP acquired Business Objects, which has been a leader in the business intelligence technology for the last 20 years."
BI tools for small- and medium-sized businesses
The question of best-of-breed BI tools comes more into play with smaller ERP systems, according to Evelson. Whether a company needs to go beyond that depends not only on whatever ERP they're using to begin with, but also where that data comes from.
"If more than 90% of my data comes from Oracle or SAP ERP applications, for example, then there's very little reason to look beyond those vendors' tools," Evelson said. That other data may include non-ERP data like financial trading applications, custom-built applications or social media feeds, for example.
Likewise, if a smaller ERP such as NetSuite handles all of a company's business processes, the company may not need anything more sophisticated than what the ERP provides. "If NetSuite is one of your ERP applications, and you have others … [you might]need a third party to pull all of the information together—NetSuite, plus other data sources, to provide a full view of what's going on in that company," Evelson said.
Kobielus agreed. "If you're a small company and you don't have a big IT budget, and you don't have complicated needs in terms or reporting, dashboarding, what-if analysis and the like, and if your application vendor provides that function and you've got a centralized application environment … you're going to use that as your BI product as well as your transactional application. That is the vast midmarket."
The only time when that company might need separate tools for BI and data warehousing might be if they need an extra level of functionality not provided by its application vendor, Kobielus said.
That "extra level of functionality" that an ERP vendor might not provide in their app-embedded BI could include statistical analysis tools, regression modeling, data mining, predictive analytics and interactive in-memory visualization, Kobielus said. Standalone, best-of-breed BI applications provides these advanced analytics tools, into which you could pull data from one or more ERP applications and databases. These features are not normally included in the sort of baseline features in ERP BI or line-of-business applications, Kobielus added.
Companies considering whether or not to stick with their ERP BI tools should also think about the cost of best-of-breed tools and what the business case is, according to Evelson.
"Best-of-breed tools are not inexpensive. The expense doesn't really come from the software. It really comes more from customization."
Dig Deeper on SAP business intelligence