Evaluate
Weigh the pros and cons of technologies, products and projects you are considering.
Deploy SAP Solution Manager software faster with content accelerators
Companies that don't take advantage of content accelerators when deploying SAP Solution Manager software are missing out, writes Tony de Thomasis.
Editor's note: The following article is the second in a three-part series on building a roadmap for deploying SAP Solution Manager. Part one lays out a common adoption sequence for companies to follow. Part two lays out creating a Business Blueprint structure and taking advantage of the Business Process Repository. Part three examines the use of accelerators to speed deployment.
Using the Engineering Services (ESRV) Roadmap within SAP Solution Manager can help guide you through the best practices and content accelerators for deploying Solution Manager modules. To get to the Roadmap, follow menu path Environment > Roadmap (or use transaction RMMAIN).
The ESRV Roadmap screen is divided horizontally into three separate sections (Figure 1):
Work Packages: Discreet packages of functions to be deployed together
Milestones: Target dates to help with planning the individual activities
Services: Focused SAP workshops, training and other services in the form of in-person consulting, live and recorded webinars, and print documentation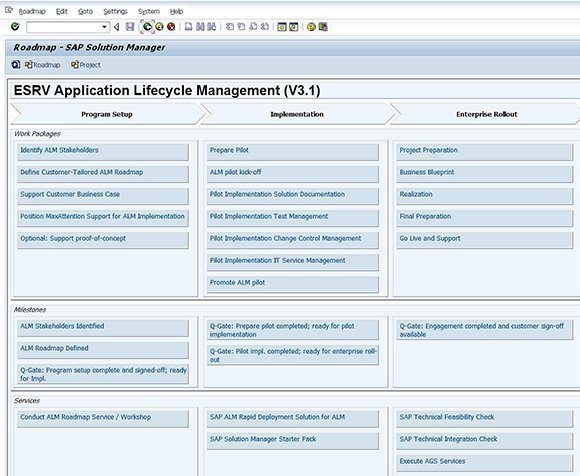 Figure1: The three parts of the ESRV Roadmap
Using SAP Solution Documentation as an example, select Pilot Implementation Solution Documentation,under the Implementation title, to access the folder view for the roadmap. This pilot implementation information contains links to reference documents, sample project plans and other current content to help deploy the Solution Documentation module (Figure 2).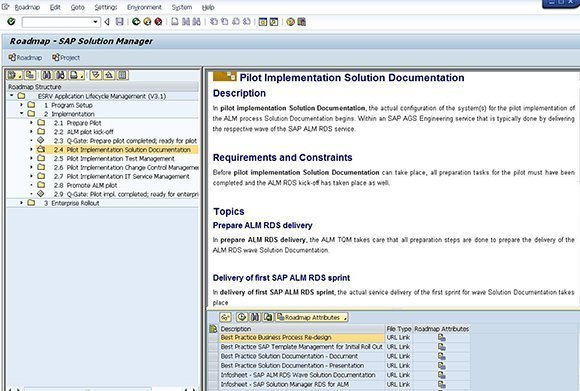 Figure2: The SAP Solution Manager roadmap contents
Highlight a document of interest and then click the eyeglass icon to navigate to the URL link in the SAP Service Marketplace. To print the roadmap with all the structure documents and links, follow menu path Roadmap > Print > Structure with Documents.
As with the Business Process Repository, the SAP Solution Manager ESRV and Run SAP Like a Factory (RSLaF) Roadmaps are continuously updated via the ST-ICO supportpackages. When deploying SAP Solution Manager modules, try to use the latest roadmaps to ensure that the latest accelerators and how-to guides are available to you.
Next Steps
Now that you have built an application lifecycle management (ALM) Business Blueprint for the Solution Documentation module, you can extend it and use it to deploy other SAP Solution Manager ALM or RSLaF modules. Your next module might be Test Management, Change Management or Service Management. How about End User Experience Monitoring with a mobile app? Whichever module you choose, there's a current SAP Solution Manager ESRV roadmap designed to guide you through the process.
About the author
Tony de Thomasis has been working with SAP software since 1986. He installed the first SAP R/2 system in Australia for Mobil Oil in 1989. De Thomasis has presented at events such as SAP TechEd, Mastering SAP Technologies and SAUG, authored more than 30 SAP Community Network blogs, written articles for SAP Professional Journal and recently co-wrote an SAP Press publication. As a certified SAP Technical Quality Manager at SAPWORKS, de Thomasis has developed SAP Solution Manager roadmaps for several SAP clients around the world using the techniques described in his articles.
Dig Deeper on SAP implementation