Share this item with your network: Technology insights for the data-driven enterprise

reborn55 - Fotolia
Manage
Learn to apply best practices and optimize your operations.
Cloud-based analytics a 'natural' for online travel-booking provider
Sabre VP says SAP SaaS offerings like Ariba and SuccessFactors will be key in new S/4HANA-centered architecture, but data transfer is a challenge for cloud-based analytics.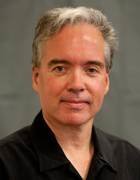 By
The cloud factors into nearly everything Steve Strout, vice president of corporate systems at Sabre Corp., is doing, and cloud-based analytics is just over the horizon.
Once known as the reservation system for American Airlines, Sabre was spun out to form a software company that provides cloud travel-booking technology to airlines, hotels and travel agents. Sabre has begun moving its on-premises SAP platform to S/4HANA, the vendor's next-generation ERP system that runs on HANA, an in-memory database designed to consolidate data sources and run analytics. While SAP's software-as-a-service offerings, including Ariba procurement and SuccessFactors human resources, are key to Strout's grand architectural vision, he's keeping the analytics platform close to the vest by running HANA, S/4HANA, SAP's BusinessObjects business intelligence software and QlikView in a private cloud. That approach provides a hybrid of on-premises-style control and some of the efficiencies of the cloud.
Bringing data into S/4HANA will allow Sabre to examine ERP transactions in near real time and draw conclusions about their causes and effects, according to Strout. Sabre already has a large BusinessObjects installation that it will try to use in the new S/4HANA-centered cloud environment, though compromises will be necessary to use HANA as a data and analytics platform.
"You still have to model your data in a lot of cases," Strout explained. "It's not like Hadoop where you can leave it unmodeled and then model it upon consumption. We will leverage both the Hadoop Cloudera kind of environment and connect that to HANA as well so that we get the best of both worlds. HANA is still an expensive data storage facility."
Strout would like to do more cloud-based analytics, but moving large volumes of data presents challenges. A tool called Unifi will help by allowing cloud providers to transfer only the essential data. Searches are another problem for cloud-based analytics. "If I've got five different cloud providers," Strout noted, "how do I do a single search over all five of them, aggregate that data into a data set, and then take that data set and figure out how to slice it and dice it the way I need to?"
Nonetheless, Sabre is addressing these challenges, Strout concluded: "Cloud analytics for us is a natural follow-on."
Dig Deeper on SAP business intelligence