Manage
Learn to apply best practices and optimize your operations.
Chapter 1: 'In Search of the Holy Grail'
This book introduces the adaptive business network, a new method of business interaction that offers the ability to respond swiftly to changing market conditions, increase revenue growth and lower overall cost. In Adapt or Die, the experts from SAP provide a thought-provoking road map to a new business world in which companies are linked together by uniform business processes and standardized software.

Download chapter 1: 'In Search of the Holy Grail'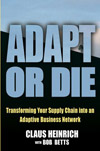 This chapter is excerpted from the book titled, 'Adapt or Die: Transforming Your Supply Chain into an Adaptive Business Network', authored by Claus Heinrich and Bob Betts, published Jan, 2003 by Wiley Publishing, ISBN 978-0-471-26543-6, Copyright 2003 Wiley Publishing. For more information, please visit: www.Wiley.com


Chapter Excerpt:
---
It's a simple fact: The rules of business have changed. In the New Economy, it's all about speed and service. With today's instantaneous availability of information, new cultural trends can take hold globally within weeks—and fade just as rapidly. With technological advances occurring at such a pace, new products quickly gain in popularity, only to be replaced by more advanced gadgets.

What's more, customers are unwilling to settle for mass -produced items and plain-vanilla services. They want specialized products in the size, color, and shape they prefer. They expect these products to show up at the exact time and place they need them. To keep up, companies must anticipate changing market conditions and produce a greater variety of customized products in the rapid time frames customers expect.

The challenge for business has always been to get the right products and services to the customer at the right time and at the right price. It's an ever-greater challenge with today's accelerated pace. Corporations face a whirlwind of change, highly variable demand, and shifting economic, geographic, and political inf luences. Businesses no longer have an option: They must adapt to survive.

What happened during the dot-com crash to Cisco Systems, the leading supplier of telecommunications equipment and Internet routing infrastructure, provides a good example of the importance of being f lexible as market conditions change. When business was booming in the 1990s, Cisco signed long-term contracts with suppliers committing to inventory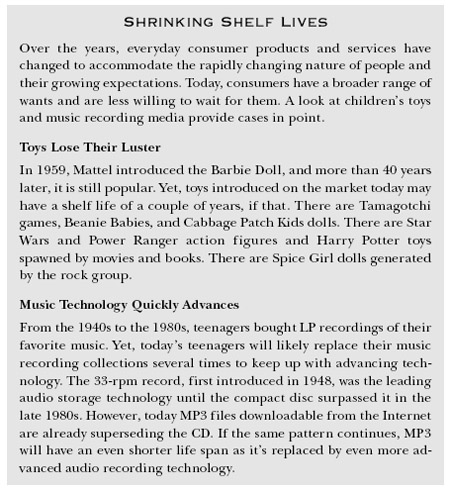 and production capacities months in advance. This allowed Cisco to speed shipments of products to customers and maintain profitability.
The approach worked well when times were good and sales were strong. But when the economy started to slow and many of the start-up telecommunications companies and Internet businesses Cisco served went out of business, the company suddenly found its warehouses full of obsolete routers and other networking equipment, with payments due on contracted capacity commitments. Cisco suddenly became painfully aware of the need to quickly adapt to anticipate potential market shifts. Once they occurred, the company lacked the ability to respond to them in a timely fashion.
This inability to comprehend what was happening and respond quickly cost the company dearly. Cisco's revenues dropped 30 percent in the first quarter of 2001 over the previous three months, and the company announced it would lay off 8,500 workers and write off $2.5 billion in excess inventory.
The situation wasn't unique to Cisco. Many high-tech companies were caught off guard by the dot-com failures. Although market changes will always be difficult to predict, companies can no longer afford to run their businesses assuming that market conditions won't change or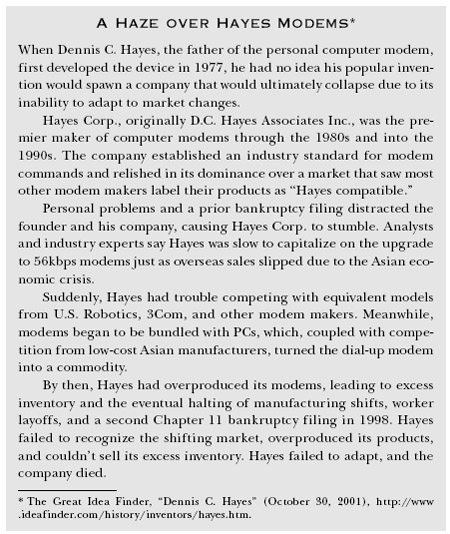 will change at the same pace as yesteryear. To play by the new rules of today's fast-moving economy, businesses need mechanisms to allow them to swiftly react and change direction—even when they cannot foresee what lies ahead.



Chapter 1: 'In Search of the Holy Grail'
Visit the Wiley Publishing website for a detailed description and to learn how to purchase this title.
Dig Deeper on SAP training and certification strategy