Share this item with your network:
Technology insights for the data-driven enterprise

James Thew - Fotolia
British Gas streamlines its supply-chain logistics process
To handle its massive smart-meter project, utility giant British Gas rejected customization in favor of standardization to streamline its SAP supply-chain system.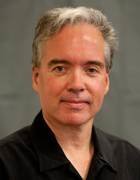 By
Rarely does change occur on so large a scale as the formidable challenge British Gas is confronting. The U.K. energy provider needs to replace 15 million energy-use meters with new, government-mandated "smart" meters by 2020.
To handle this massive undertaking, the entire logistics process had to become a lot more nimble. So British Gas pared down its SAP supply-chain infrastructure to the essentials. The company, based in Staines, England, is using big data analytics to fine-tune the process.
When Phil Crannage was appointed core systems director at British Gas two-and-a-half years ago, one of his first assignments was to organize the meter-replacement project. "This project was only one of maybe 100 we had going on at the time," said Crannage, who is responsible for the organization's SAP system. "It was just quite an important one for me because it was a talisman for the way we were delivering change for the business."
He wanted to prove that change can happen quickly and doesn't have to cost a fortune as long as the project's outcome remains the primary focus. As Crannage put it, "Let's give the business what they want to achieve, not [necessarily] what they asked for."
Abandoning some of the old methods of doing business was critical to the project. Users were comfortable working with customizations in SAP modules for billing, scheduling, warehouse management, human resources and customer relationship management, or CRM. So Crannage set about convincing users that the IT department had strong ideas for a more streamlined logistics process. He asked stakeholders to imagine what a world-class logistics operation would look like: " 'If I can give you that, would you change the way that you work to meet how I'm going to deliver it?' And they said, 'Of course we would.' "
A simplified approach
Crannage then turned his attention to enlisting the services of an outside integrator. He and his project team drew up a request for quotes that included a list of desired outcomes for the entire project. Tata Consultancy Services Ltd. (TCS) was selected because the company demonstrated it could use standard SAP features to achieve those goals.
Let's give the business what they want to achieve, not [necessarily] what they asked for.

Phil CrannageCore systems director at British Gas
"We contractually bound TCS to limit the amount of customization," Crannage said, so a governance process was established, whereby a steering committee would decide which customization requests to accept or reject. It helped that British Gas supply-chain general manager Glyn Williams supported the approach. "He said 'no' to things that I would say 'yes' to," Crannage noted. "He really got the concept of trying to stay as standard as possible."
Heavily customized materials records, for example, would now be standardized and updated to handle smart meters. "There are some custom fields in there, but they're vastly reduced in number," Crannage said. Data capture was shifted from early in the logistics process to later, when it was most helpful in provisioning meters. The old CRM user interface was re-architected for HTML 5 and cloud-friendly RESTful APIs. "That enables us to make quite significant process changes without making any back-end changes," Crannage explained.
Throughout the newly streamlined logistics process, a Hadoop cluster captures data and business users analyze it in QlikView with help from data scientists put in place by Crannage. "We have a lot of people looking at the data," he said. "Fifteen million installations is not a small number, so we've got to be as efficient at delivering this as possible. Where can we cut a few seconds off a job, or where [can] we save some money on materials?"
A major challenge was training more than 1,500 smart-energy engineers, 150 scheduling agents, 60 warehouse and logistics workers and 8,000 CRM users to solve problems on their own. The solution was to colocate the business and IT teams, which encouraged seamless collaboration "to the point where you didn't really know there was a difference between the organizations," said Ash Jokhoo, director of programs and engagement at Centrica, the holding company of British Gas. "That really helped people clear their minds to work in a new way and embrace SAP not in the way that we've used SAP before, but in the way SAP has already designed the system."
In Phil they trust
Crannage insists the new logistics process isn't as complicated as it may appear. Smart meters are distributed to local British Gas engineers, daily job orders are transmitted to them and the replaced meters are returned. "We have to have stock locations all around the country," he said. "The engineers go to the local post office to collect meters." British Gas averaged about 3,000 swap-outs a day during the summer.
The next phase will focus on increasing the project's capacity to handle additional meters and engineers as well as larger volumes of transactions, which calls for more error handling and exception management. Meanwhile, British Gas uses Hadoop analytics reports to help improve energy efficiency for customers that have the smart meters. The new metering system consists of smart meters for recording gas and electricity usage, a communications hub and an in-home smart energy monitor.
Crannage's many years of program management experience and proven people skills coincide with his philosophy on the important role IT and big data analytics can play in transforming a business. "Trust is a big factor," he asserted. "You can't just say it's so. You have to have a compelling case. And once you've got that compelling case, it's actually quite easy to bring people along. [But] they still need to see progress. They need to believe in you."
Dig Deeper on SAP business intelligence