 BACKGROUND IMAGE: iSTOCK/GETTY IMAGES
SAP HANA in-memory analytics: Harness the power of real-time
Editor's note
Companies are always trying to find the best way to store data in a meaningful format so that they can make better business decisions. Since the birth of data warehousing almost 30 years ago, numerous innovations in data management have been made, such as Hadoop and NoSQL. SAP has contributed High-Performance Analytic Appliance (HANA), a platform for processing high volumes of operational and transactional data in real time. According to experts, SAP HANA has established itself as a baseline for further innovation.
This Essential Guide contains news articles and videos filled with information -- from expert opinion to user experience and advice. Use this guide to see if SAP HANA is right for your organization, find tips on adoption and implementation, and discover what innovations SAP HANA may inspire in the future.
1

SAP HANA users' experience and advice

Read news stories on the experiences of SAP HANA users and the advice they have for potential adopters.
2

SAP HANA and the cloud

SAP HANA has moved to the cloud. The articles in this section detail the steps SAP has taken to ensure that its HANA in-memory platform is accessible to cloud customers and looks at some of the new cloud-based products, such as SAP HANA One.

Download this free guide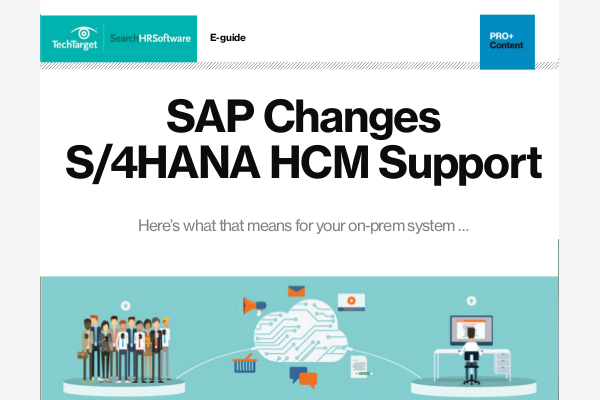 SAP Changes S/4HANA HCM Support
Explore how SAP is providing a cloud adoption program to bring together services and updated tools, and help with data integration. Learn how IT pros can make a safe cloud HR migration and minimize compliance risks and data loss.
3

Videos describe what's ahead for SAP HANA

In these videos, several experts weigh in on the innovations of SAP HANA and predict future trends. Learn about a new managed cloud option and a growing collection of cloud-run business applications, plus the potential of HANA in-memory technology to help businesses manage their supply chains.