Get started
Bring yourself up to speed with our introductory content.
A guide to SAP SCM software
In this essential guide, learn how SAP SCM software can make your organization more efficient.
Introduction
Supply chain management is a key component to an organization's success, so having the right software to assist in supply chain management is important. SAP SCM software is varied enough to provide flexibility and affordability in today's global marketplace, in addition to helping organizations strengthen their relationships with suppliers, customers and vendors on an international scale.
But where to start? SAP SCM software is large and diverse, and choosing the functionalities that best suit an organization can be overwhelming. This section provides an overview of some of the basics in SAP SCM software, including case studies of international organizations that have successfully implemented SAP SCM software. Additionally, there are video interviews of SAP SCM software users who give their experience and advice regarding SAP SCM software implementation and integration.
Continue reading for more information and advice on choosing and implementing the right SAP SCM software for your organization.
1

SAP SCM software

-
SAP SCM software's many colors
In this section, you'll find examples of the types of SAP SCM software available, such as SAP Digital Signature, SAP Quality Management and the outcome of SAP's acquisition of Ariba. Integrating these functionalities is relatively easy and all of them cut costs, save time and resources, make supply chain management more efficient and provide a valuable return on investment. Read more to discover if any of the functionalities in SAP SCM software is right for your organization.
2

Case studies

-
Business case studies for SAP SCM
Many large, international organizations use SAP SCM software, and this section provides case studies of several -- and varied -- businesses that have successfully implemented SAP SCM modules. Read why Ace Hardware chose SAP Financials over Oracle and hasn't looked back, and discover why Indigo Books chose to implement SAP Extended Warehouse Management despite some functionality challenges. Mediafly saw an increase in revenue by adopting Ariba, and Varian Medical Systems has met compliance across the supply chain with SAP Product Life Management. Read on for more case studies in SAP SCM software.

Download this free guide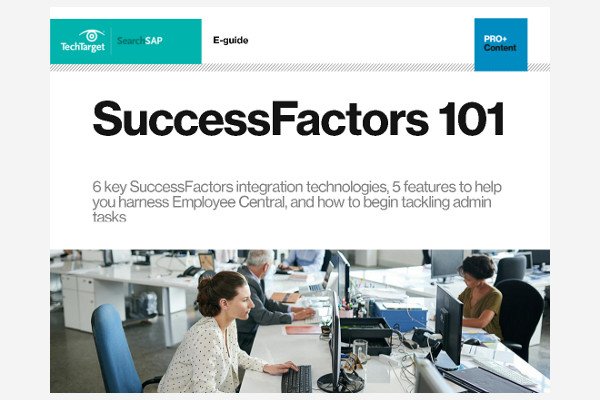 SuccessFactors 101- Guide is Ready to Download
Dive into 6 SuccessFactors integration technologies you need to know, 5 features to help you take charge of Employee Central, and where to begin with admin tasks.
3

Videos

-
Videos show how to prevent supply chain errors and other helpful tips
In the following videos, users relate their experiences, opinions and advice on SAP SCM software. Sumit Oberai, CIO of Indigo Books, explains how and the company customized its SAP Extended Warehouse system, while Joseph Fox, vice president of marketing and strategy for Ariba, talks about Ariba's integration with QuickBooks. Finally, Tami Loughren, a project manager at Sauer-Danfoss, discusses how SAP Supply Network Collaboration has helped prevent supply chain errors.
Video
Joseph Fox, vice president of marketing and strategy for Ariba, talks about the integration with QuickBooks and why it makes a difference for smaller businesses.
Video
Sumit Oberai, CIO of Indigo Books, discusses why it was necessary to customize the company's SAP Extended Warehouse Management system.
Video
Tami Loughren, a project manager with hydraulic pump manufacturer Sauer-Danfoss, explains how their deployment of the SAP Supply Network Collaboration (SNC) portal has helped them reduce inventory, lead times and shipment errors.
4

Quiz

-
Quiz on SAP SCM software
How much do you know about SAP SCM software? Test your knowledge with this short quiz.
Take This Quiz