SAP TwoGo is a cloud-based carpooling application. The mobile application is intended to be used by employees of a specific company or organization, as opposed to the public at large.
To use the ride-sharing application, employees answer a handful of questions about where they live, their destination, and other variables such as whether they can take a detour to pick someone up and how much, what time they need to arrive or depart, etc. The software uses the data to match people up. SAP partnered with Nokia for the app's geocoding, routing and mapping technology. TwoGo is available on the Apple iOS and Android mobile platforms, so that people can access the software via their smartphones, as well as from their desktop computers.
SAP TwoGo integrates with corporate email via open standards, so that employees can communicate with each other to arrange a meeting place using their company email accounts. SAP TwoGo also integrates with their corporate calendar systems.
Figure 1: The SAP TwoGo carpooling application: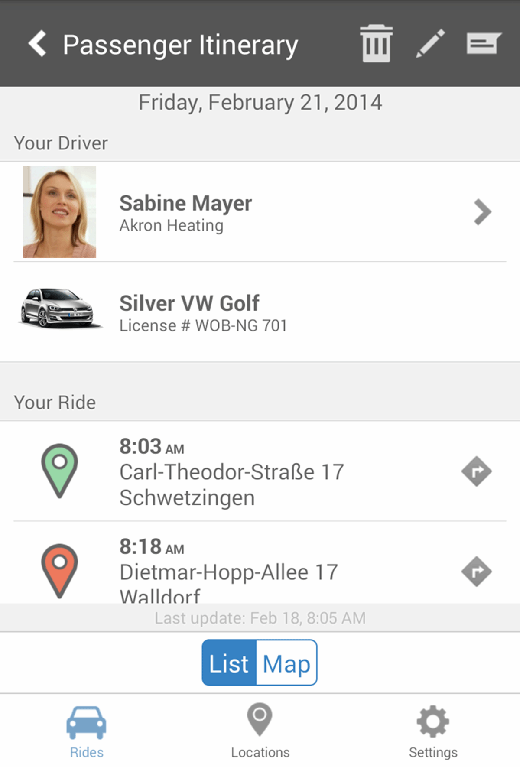 This was last updated in
August 2014
Continue Reading About SAP TwoGo