SAP S/4HANA is the in-memory version of the Business Suite ERP platform. Billed as SAP's "most important release in 23 years" when it was announced in February 2015, S/4HANA is intended to be easier to use and administer while helping to solve more complex problems and handle vastly larger amounts of data than its predecessors. S/4HANA is available in on-premises, cloud and hybrid deployment models.

Download this free guide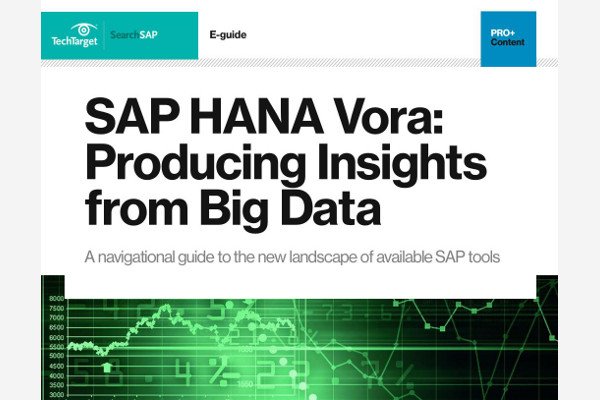 SAP User: Stay-Up-to-Speed
Explore how SAP's acquisition of Altisale will ease SAP big data integration, what SAP reps and industry analysts are saying about the latest versions of Vora, Replicate and SAP Cloud Platform Big Data Services, and much more.
SAP S/4HANA is short for SAP Business Suite 4 SAP HANA, meaning that it is the fourth version of SAP Business Suite, but designed to run only on SAP HANA. For SAP users, moving to SAP S/4HANA is expected to be similar to the transition from the previous ERP versions, SAP R/2 to SAP R/3.
SAP S/4HANA required rethinking the database concept and rewriting 400 million lines of code. According to SAP, the changes make the ERP system simpler to understand and use, and more agile for developers. SAP sees S/4HANA as an opportunity for businesses to reinvent business models and generate new revenues by taking advantage of the Internet of Things (IoT) and big data by connecting people, devices and business networks. Also, because S/4HANA does not require batch processing, businesses can simplify their processes and drive them in real time. This means that business users can get insight on data from anywhere in real time for planning, execution, prediction and simulation, according to SAP.
One key early component of S/4HANA is SAP Simple Finance, which aims to streamline financial processes and enable real-time analysis of financial data. Simple Finance helps companies align their financial and non-financial data into what SAP refers to as a "single source of truth." Some Business Suite users are deploying Simple Finance as the first step in the road to S/4HANA.
Continue Reading About SAP S/4HANA
Dig Deeper on SAP ERP software
PRO+
Content
Find more PRO+ content and other member only offers, here.