SAP S/4HANA is an ERP business suite based on the SAP HANA in-memory database that allows companies to perform transactions and analyze business data in real-time.
SAP released S/4HANA in February 2015 to much fanfare, and the company now views it as one of its flagship products that customers will migrate to as the next-generation successor to the SAP Business Suite ERP platform. S/4HANA is intended to be easier to use and administer while helping to solve more complex problems and handle vastly larger amounts of data than its predecessors. It is available in on-premises, cloud and hybrid deployment models with SAP strongly pushing its customers toward the cloud option.
History of S/4HANA and the difference between HANA and S/4HANA
SAP S/4HANA is short for SAP Business Suite 4 SAP HANA, meaning that it is the fourth version of SAP Business Suite, but is designed to run only on SAP HANA.
S/4HANA originated in SAP HANA, the in-memory database released in 2011. SAP HANA made it possible to process large volumes of operational and transactional business data in real time. In 2013, SAP launched SAP Business Suite on HANA, a HANA-based ERP system that included modules for CRM,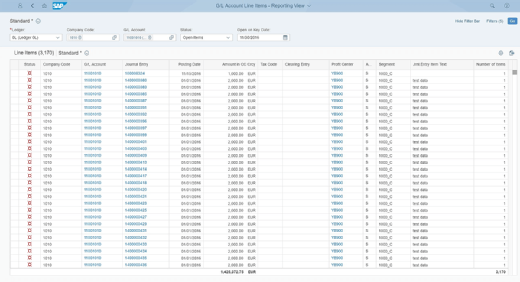 SRM, PLM and SCM. Suite on HANA was essentially the SAP ERP business applications' front end running on the HANA in-memory database back end. S/4HANA was written in HANA rather than running on top of it.
SAP S/4HANA required rethinking the database concept and rewriting 400 million lines of code. According to SAP, the changes make the ERP system simpler to understand and use and more agile for developers. SAP sees S/4HANA as an opportunity for businesses to reinvent business models and generate new revenues by taking advantage of the internet of things and big data by connecting people, devices and business networks.
Also, because S/4HANA does not require batch processing, businesses can simplify their processes and drive them in real time. This means that business users can get insight on data from anywhere in real time for planning, execution, prediction and simulation, according to SAP.
S/4HANA and SAP Fiori UX
One of the keys to S/4HANA is that it uses the SAP Fiori UI rather than the traditional SAP GUI.
SAP Fiori is a collection of commonly used S/4HANA functions that are displayed in a simple, consumer-ready tile design and that can be accessed across various devices, including desktops, tablets and mobile devices.
S/4HANA modules
One key component of S/4HANA is SAP Finance -- formerly Simple Finance -- which aims to streamline financial processes and enable real-time analysis of financial data. SAP Finance helps companies align their financial and non-financial data into what SAP refers to as a single source of truth. Some Business Suite users are deploying SAP Finance as the first step on the road to S/4HANA.
SAP has added more modules and functionality to subsequent releases, such as:
S/4HANA 1511 -- released November 2015 -- which introduced a logistics module called Materials Management and Operations (MMO).
S/4HANA 1610 -- released in October 2016 -- which included modules for supply chain management, including Advanced Available-to-Promise (aATP); Inventory Management (IM); Material Requirements Planning (MRP); Extended Warehouse Management (EWM); and Environment, Health and Safety (EHS).
In January 2018, SAP announced S/4HANA HCM, an on-premises human capital management (HCM) application alternative to SAP SuccessFactors, the company's SaaS HCM application. SAP describes S/4HANA HCM as a sidecar application that runs alongside or is integrated with S/4HANA, but is not an included module. S/4HANA HCM will be available in 2023 and will be supported through at least 2030, according to SAP.
SAP S/4HANA Cloud
In March 2017, SAP released S/4HANA Cloud, a cloud-based version of S/4HANA. S/4HANA Cloud is best suited for organizations of 1,500 employees or more that may want to run a two-tiered ERP system, in which a corporate entity runs a full business suite -- such as SAP ERP Central Component or S/4HANA – on-premises and implements S/4HANA Cloud at the division or subsidiary level.
S/4 HANA Cloud includes next-generation technology like machine learning through a tool called SAP Clea, and a conversational digital assistant bot called CoPilot.
S/4HANA Cloud is a SaaS application with new editions released every quarter -- the naming conventions follow the on-premises model of year and month of release, so SAP S/4HANA Cloud 1709 was released in September 2017.
SAP S/4HANA embedded analytics
S/4HANA includes embedded analytics that allow users to perform real-time analytics on live transactional data.
This is done through Virtual Data Models, prebuilt models and reports based on SAP HANA Core Data Services that analyze HANA operational data without requiring a data warehouse. The analytics functions come with S/4HANA software and do not require separate installation or licenses.
This was last updated in
June 2018
Continue Reading About SAP S/4HANA