Definition
SAP HEC (HANA Enterprise Cloud)
SAP HEC (HANA Enterprise Cloud) is a managed, private cloud hosting service for SAP HANA and its related applications.
SAP provides the infrastructure and managed SAP HEC services. The cloud service hosts SAP Business Suite software, which includes SAP HANA custom and out-of-the-box applications and SAP NetWeaver Business Warehouse software, on a single instance of the SAP HANA in-memory database platform. This move was made to offer customers an easier, more comprehensive way to deploy SAP HANA compared to on-premises HANA deployments.
Content Continues Below

Download this free guide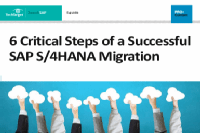 Download Now: 6 Critical Steps of a Successful S/4HANA Migration
To avoid ERP implementation failure, taking the right approach to an S/4HANA migration is a must. In this guide that we designed for you, you'll get your hands on 6 critical -- and too easily overlooked -- steps your organization can take to successfully move forward.
SAP HEC was launched in 2013 with the intention of driving more customers to adopt SAP HANA, according to SAP.
SAP HEC features
SAP HEC is available for data centers around the world that are either owned by SAP or colocated with another provider. When a customer deploys SAP HEC, SAP first conducts a technology assessment of the client's landscape and then migrates the applications and extensions to the SAP HEC infrastructure.
SAP then undertakes ongoing application support and management, including upgrades, backups, patches, restoration and recovery, infrastructure monitoring, and event detection.
Benefits of SAP HEC
The main attraction of SAP HEC for most companies is that it reduces the time, hassle and cost of deploying and running SAP HANA and its applications. It's also a more flexible way to run HANA that allows organizations to respond quickly to platform changes or technology innovations.
For example, SAP refers to SAP HEC as a bridge to S/4HANA, as running Business Suite on SAP HEC makes it easier for organizations to migrate to S/4HANA. Organizations that follow this roadmap generally deploy SAP HANA first, then implement SAP S/4HANA Finance, followed by the full S/4HANA suite. The HEC infrastructure enables organizations to complete this process at their preferred pace and takes advantage of SAP's technical expertise for the migrations.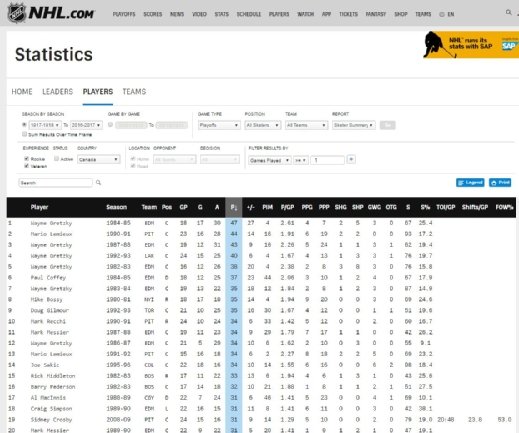 SAP HEC on Azure and AWS
SAP HEC can be used with public cloud tools from AWS and Microsoft Azure. According to SAP, this gives customers the flexibility to choose to deploy HANA on a secure public cloud infrastructure. SAP HEC was made available on both platforms in 2017.
SAP and Microsoft also have a partnership for each company to run S/4HANA on Azure for some internal operations. Microsoft runs SAP S/4HANA Finance via HEC on Azure and integrates S/4HANA with Azure AI and analytics services, according to SAP and Microsoft.
In 2017, SAP migrated more than a dozen of its business systems onto Azure, including the S/4HANA system that supports Concur, SAP's cloud travel and expense management company.
SAP HEC vs. HCP
There is some confusion about the differences between SAP HEC and SAP HANA Cloud Platform (HCP). While both are variations of the HANA cloud technology, the two products use different service models.
SAP HCP offers a platform-as-a-service tool intended for application development. Meanwhile, HEC is an infrastructure-as-a-service tool that enables companies to run SAP-based operations in a hosted environment.
This was last updated in
July 2018
Continue Reading About SAP HEC (HANA Enterprise Cloud)