The stars of TechEd: SAP application demos
These screencasts show new applications for SAP, created by SAP developers, customers and partners, and demonstrated at TechEd 2007.
SAP customers and partners are constantly coming up with ways to improve how SAP applications work. Every year at TechEd, the Demo Jam event showcases some of the most interesting applications developed for SAP, or innovative uses of SAP products, by customers, partners, or SAP employees. Each developer gets six minutes to demonstrate their application, with the winner being determined by audience applause.
The winner of 2007's Demo Jam was an application developed by Interactive Edge that allows business users to populate Microsoft Office programs, such as PowerPoint, with data from SAP NetWeaver BI.
This page highlights that demonstration as well as two other from the event: Warp 10, developed by an SAP employee; and an interesting adaptation of SAP's Unified Key Mapping Service (UKMS) by BP, an SAP customer.
Click on one of the links below, or scroll down and click an image, to be brought to the screencast demonstration of each application.
Interactive Edge – Data-driven PowerPoint presentations
BP –
SAP's Unified Key Mapping Service
SAP – CCTS Modeler Warp 10

Interactive Edge – Data-driven PowerPoint presentations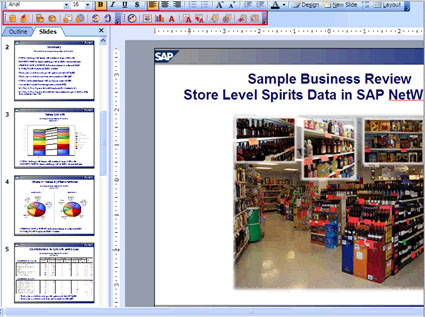 Click the image to view the demo

BP – SAP's Unified Key Mapping Service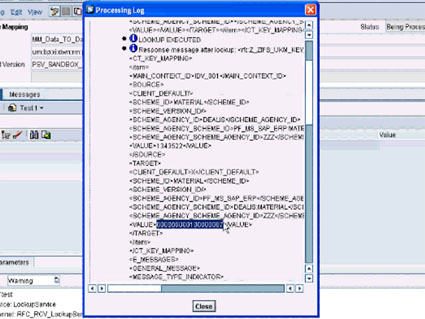 Click the image to view the demo

Dig Deeper on SAP development and programming languages