Part 2: Open hub component: Creating an InfoSpoke
Learn how to control and maintain effective data distribution for a timely business with the SAP BW Open Service Hub. This crash course will teach the data warehouse professional how to create and execute InfoSpokes within the open hub to be the central object for data exporting.
Components
The main component of the open hub is an InfoSpoke. All you have to do to extract data from BW using open hub service...
Continue Reading This Article
Enjoy this article as well as all of our content, including E-Guides, news, tips and more.
By submitting your personal information, you agree that TechTarget and its partners may contact you regarding relevant content, products and special offers.
You also agree that your personal information may be transferred and processed in the United States, and that you have read and agree to the Terms of Use and the Privacy Policy.
is create and activate an InfoSpoke for each BW object. I have provided a series of screen-prints that show just how easy it is to create an InfoSpoke.
Creating an InfoSpoke
In the main menu of the Administrator Workbench, choose:
Tools _ Open Hub Service

Enter a technical name for your InfoSpoke. Choose:
Create InfoSpoke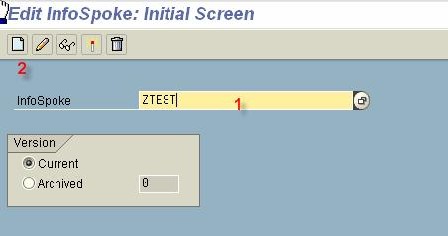 In the following dialog box, enter a description for your InfoSpoke. You can also specify a template here.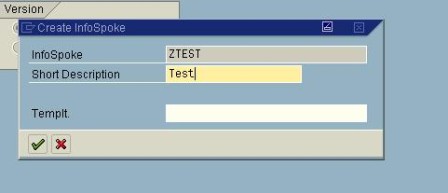 SAP BW Guide: Open Hub Service

Home: Introduction
Part 1: How to get Open Hub Service
Part 2: Open hub component: Creating an InfoSpoke
Part 3: Creating an InfoSpoke: General Tab
Part 4: Creating an InfoSpoke: Destination Tab
Part 5: Creating an InfoSpoke: InfoObject Tab
Part 6: Creating an InfoSpoke: Selection Tab
Part 7: Activation
Part 8: Extraction
Part 9: Output
Review: Conclusion and other resources

Dig Deeper on SAP Basis administration and NetWeaver administration
PRO+
Content
Find more PRO+ content and other member only offers, here.