ERP usability and functionality: Must they be mutually exclusive?
Just how deep the problems of ERP usability run is something a group of professors at Bentley University is tackling.
This is the second of two stories focusing on ERP usability. For the first part of this series, which looks at...
Continue Reading This Article
Enjoy this article as well as all of our content, including E-Guides, news, tips and more.
By submitting your personal information, you agree that TechTarget and its partners may contact you regarding relevant content, products and special offers.
You also agree that your personal information may be transferred and processed in the United States, and that you have read and agree to the Terms of Use and the Privacy Policy.

the Google Generation's view of SAP, click here.
Many ERP end users have come to accept that rich functionality comes with the tradeoff of a complex and hard-to-use system. An unintuitive user interface, loads of training and subsequent frustration simply comes with the territory.
But does it have to be this way?
A group of professors at Bentley University is tackling that question. Backed by a National Science Foundation grant, four Bentley professors -- Wendy Lucas, Heikki Topi, Tamara Babaian and Jennifer Xu -- have been studying ERP usability for the last three years. Led by Lucas, the team has studied ERP use at half a dozen companies, ranging in size and industry. They've presented their findings at academic conferences and before users, but they haven't had the opportunity to tell a vendor yet; they'd love to, Topi said.
To be fair, the group said, these same challenges exist in the ERP context and apply to many of the large-scale enterprise software vendors, not simply SAP.
The problem is the whole way in which the system interacts with the user. For example, when the Bentley research team would ask a non-super user to do something they hadn't done before, that user couldn't do it. They typically ran right to expert users within the organization for help.
Additionally, ERP systems give the user terminology they don't use in everyday work, the research team said. There are buttons on the screen that users don't know what purpose they serve and fields that they don't use. Tasks run across multiple screens, and users don't understand why.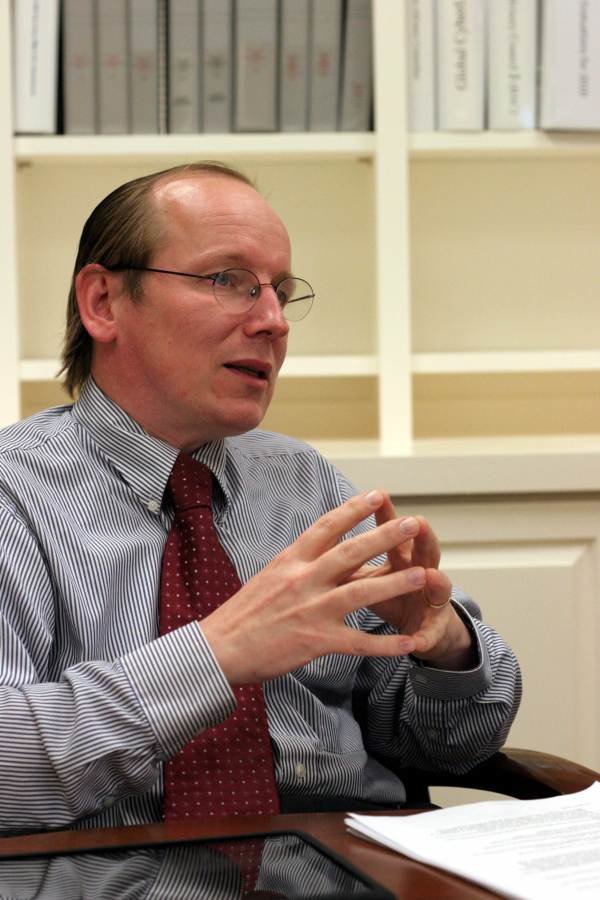 Heikki Topi, the associate dean of business graduate and executive programs, discusses the ERP usability project
The help systems and the help mechanisms provided through ERP systems aren't usable either. People at the companies the Bentley research team interviewed would instead create their own notes for workarounds. The team found that having literally thousands of pages of cheat sheets in-house was far from the exception at most organizations. In many cases, users don't even look to the help function, but to the big binder of workarounds. In one instance, the papers in the workaround binder had been laminated because they were referenced so often.
When it comes to navigation and the steps in completing a process, there is no indication of how far the user is into completion. Sometimes, there's no indication of when it has been completed.
More important, many users don't have any understanding of the broader implication of their part on the process, Topi said. And users often use third-party software to export the data -- predictably, most often, it's Excel -- to complete their work outside of SAP.
ERP also lacks adaptability. Oftentimes, the information presented on the screen is irrelevant to the user's particular task. That creates a lot of confusion, especially for new users.
Instead of being a command driven-tool, the system should help the user work as a partner, the research teamsaid. That partnership approach should play into design approaches, and the ERP system should be more collaborative.
Does better UI design mean better business?
But what's the end product? Are there real, business-related consequences of ERP not being as intuitive as Facebook? If a user learns his particular part of the process, would the system being more usable affect the efficiency and effectiveness of the business process?
When it comes to the person using the system for one transaction, if everything goes right and nothing goes out of the ordinary, there's no effect on efficiency, Topi said.
But the minute something happens out of the ordinary, the everyday user runs for the super user. This takes up the time of the everyday user and the super user's time, and it leads to production losses. There's not an understanding, or confidence, that the system itself would be able to solve the problem.
Plus, it takes a long time for someone to reach the level of super user. Training takes time and money. And even many super users need, and spend money on, an intermediary to get the data they need because it's too complex and time consuming in ERP systems.
The team believes that it's possible to design systems with which the new ordinary becomes routine, Topi said.
"There is something to be said for the perspective of reducing a user's load, and allowing her to focus on the thing she should be focusing on," Topi said. "There's much more vendors can do to build into the core of systems a much higher level of usability, adaptability and error support."
That's also the consensus among some of the next generation of business leaders in Jane Fedorowicz's Enterprise Systems Configuration and Planning class at Bentley.
"Every ERP has its drawbacks. Usability is not their forte," said Ashay Arbale, a 26-year-old MBA student. "But I think the look and feel could be much better."
Photos by News Director Barney Beal
Dig Deeper on SAP ROI and TCO
PRO+
Content
Find more PRO+ content and other member only offers, here.