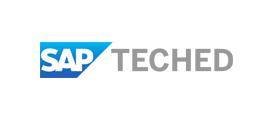 Most recent news coverage:
At TechEd 2011, SAP again touts in-memory
LAS VEGAS -- SAP executives took the stage at the annual TechEd conference Tuesday to announce progress on a range of existing technologies and products centering on in-memory analytics and mobile technology.
Although that might have disappointed some who were hoping SAP would use the opportunity to announce new products altogether -- especially around high-speed analytics -- it didn't bother customers who were just there to learn.
""It was all very general in my opinion, but that was OK. I'm here to figure out what's currently going on with SAP," said Roy Orosz, a senior ABAP programmer with Seneca Foods based in Marion, N.Y. HANA, SAP's in-memory database appliance, is something his company could use in the future, he said.
SAP TechEd 2011 News
Get updates on the latest news from the SAP TechEd 2011 IT conference.
SAP TechEd 2011 Blog Updates
Catch up with Todd Morrison and Jacquelyn Howard from the SearchSAP.com editorial staff and get the scoop on what's happening at SAP TechEd.