Getting started with SAP ERP reporting
In this SAP Press book chapter excerpt, find out how to get started with SAP ERP reporting, including ABAP reports and analysis tools.
In this SAP Press book chapter excerpt, find out how to get started with SAP ERP reporting. Familiarize yourself...
Continue Reading This Article
Enjoy this article as well as all of our content, including E-Guides, news, tips and more.
By submitting your email address, you agree to receive emails regarding relevant topic offers from TechTarget and its partners. You can withdraw your consent at any time. Contact TechTarget at 275 Grove Street, Newton, MA.
You also agree that your personal information may be transferred and processed in the United States, and that you have read and agree to the Terms of Use and the Privacy Policy.

with ABAP formatting and report generation. Learn how to use SAP query and reporting tools, as well as how to analyze multilevel hierarchies in SAP ERP.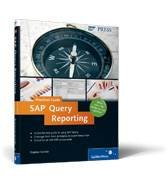 1 Introduction to SAP ERP Reporting
For enterprises, quickly and accurately accessing business information is vital. To this end, SAP provides an extensive portfolio of tools for report creation. The most important tools are as follows:
Query reporting tools
Report Painter/Report Writer
Drilldown Reporting
SAP NetWeaver Business Warehouse (SAP NetWeaver BW)/SAP
BusinessObjects
The term query reporting tools comprises the following tools:
SAP Query
QuickViewer
InfoSet Query
This chapter introduces you to SAP Query, Report Painter, and Drilldown Reporting, and distinguishes among these three tools and SAP NetWeaver BW. In addition, you will learn about frequently used standard SAP reports. After obtaining an overview of the basic requirements for report creation in Section 1.1, ABAP Report Generators, we will compare the three aforementioned query tools in Section 1.2, Query Reporting Tools. Here, you will learn when it is advisable to use the query reporting tools to query information directly in the SAP ERP system. In Section 1.3, Comparing Analysis Tools: SAP Query and SAP NetWeaver BW, we will highlight the advantages of SAP Query over SAP NetWeaver BW.
If you need reports with summarized figures (totals), which is often the case in Financial Accounting (FI), we recommend that you use the following tools: Report Painter/Report Writer and Drilldown Reporting. In Section 1.4, Cumulated Analyses with Multilevel Hierarchies, you will see how SAP ERP is used in different enterprises with different business requirements. For the most important reporting requirements, which are often the same for many customers, a standard report is frequently available in SAP ERP. Before you create a new report, you should always check whether an existing report already covers your requirements (see Section 1.5, Using Standard Reports).
1.1 ABAP Report Generators
At the start of every report, there is a specific requirements specification.
After the data basis has been clarified, the user decides how to format
the data and answers the following questions:
What does the selection screen look like?
Which field contents do you want to output?
Which report jumps (drilldown) are useful?
How do you want the data to be formatted?
Output length, decimal places, unit
Color display
How do you want to summarize or display the data?
Summation levels
Excel display
For example, a developer can use an ABAP report to format the data. However, a good ABAP developer requires time to output structured data. He needs not only technical expertise but also business knowledge, in particular.
Because the business requirements of an enterprise are often challenging, both detailed technical knowledge and industry knowledge are essential. In addition to technical knowledge, a good consultant, key user, user, or developer must have some business knowledge to create the best analyses.
If you have a good level of technical knowledge, you must acquire the relevant business expertise. Because the analysis requirement is based on many years of real-life experiences, the question of simplified technical analysis options arises. Is it always necessary to create an analysis program from scratch? Are there easy ways to create ABAP code? The goal is to generate a good report and to access a simple report generator, either to accelerate the implementation speed or simply due to a lack of programming knowledge. Table 1.1 provides an overview of the most important report generators for you.
Report
Generator
Transaction
Focus in Real Life
SAP Query
All SAP components
Report Painter
FGRP

FI: General ledger, special ledger
CO: Overhead costs, product costs, Profit Center Accounting

Drilldown
Reporting

FI: General ledger, customers, vendors, special ledger
CO: Product costs, Profitability Analysis, Profit Center Accounting
TR: Cash Management, Treasury
IM: Investment Management
PS: Project System
LIS

SD: Sales and Distribution, shipping,
billing
MM: Purchasing, inventory management,
invoice verification
QM: Quality Management
PM: Plant Maintenance
PP: Production Planning and Control
Table 1.1 Overview of the Most Important Report Generators for You
SAP provides different utilities for creating ABAP code for an analysis. We already mentioned the most important reporting tools in the introduction, namely Report Painter/Report Writer, Drilldown Reporting, and SAP NetWeaver BW. The Logistics Information System (LIS) is another tool. The term query reporting tools is often used in different contexts, both in literature and in real life. Frequently, the term SAP query reporting is also used to describe the SAP NetWeaver BW reporting tools. However, this book concerns only those query reporting tools within the SAP ERP system.
In the next section, we will explain which query reporting tools are available to you.
1.2 Query Reporting Tools
This section provides a first impression of the functional scope of query reporting tools. We will compare the various options and application areas of SAP Query, InfoSet Query, and QuickViewer against each other and explain them in detail.
When we speak of query reporting tools, we mean the following three tools:
SAP Query
InfoSet Query
QuickViewer
The order in which these tools are listed reflects their decreasing functional scope. QuickViewer is the easiest tool to use, but it provides the lowest functionality of all three query tools. An overview of the most important functions is provided in Table 1.2.
In Release 4.6, SAP renamed one of its query reporting tools to SAP Query. Prior to Release 4.6C, it was known as the ABAP Query Tool. In the SAP solution portfolio, this tool is still listed under the ABAP development tools because it was originally intended for developers who wanted an easier way to generate ABAP code.
Criterion
SAP Query
InfoSet Query
QuickViewer
Transactions
SQ01, SQ02,
SQ03
SQ10
SQVI
Functionality
Calculated
additional fields,
drilldown
Calculated
additional fields,
drilldown
Output
Basic list, ranked
list, statistics
Basic list, ranked
list, statistics
Basic list
| | | | |
| --- | --- | --- | --- |
| Table logging | No | Can be activated | No |
Table 1.2 Differences Among the Query Reporting Tools
To enable end users to create their own individual reports, InfoSet Query (initially intended for the Human Resources area) and QuickViewer (a particularly easy-to-use tool for occasional users) were developed in Release 4.6C. At the same time, the query tools were completely revised in terms of their performance and the way in which they create ABAP code. The user interface was also simplified.
In the course of this further development, SAP changed many terms. Table 1.3 provides an overview of these terminology changes.
| | | |
| --- | --- | --- |
| Area | Term Before Release 4.6 | Term as of Release 4.6 |
| Tool name | ABAP Query | SAP Query |
| Data pool | Functional areas | InfoSet |
| Structuring of data | Functional groups | Field groups |
| | | |
| --- | --- | --- |
| Output format | ABAP List Viewer (ALV) | SAP List Viewer (ALV) |
Table 1.3 ABAP/SAP Query Terms According to Release
However, all three query reporting tools have the same purpose, namely
to create ABAP code easily and thus generate individual analyses.
You can use the following data sources as a data basis for these analyses
(see Figure 1.1):
Individual database table
Table join
Logical database
InfoSet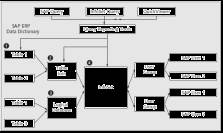 Figure 1.1 Relationships Between SAP Query Functions
In some cases, it is sufficient to query an individual database table (1). If you have the necessary authorization, you can also use the Data Browser to query the database directly. However, if you want to easily limit access and have a user-friendly query, it may make sense to create a query. It may also be productive to query only one database table (if this table already contains most of the information you require) and to read additional information in separate additional fields.
Due to its simplicity and high implementation speed, QuickViewer has proven successful for one-time ad hoc analyses. In comparison to querying the table directly in the database, you can use QuickViewer to query several tables that are linked via fields. If two or more tables are linked with each other, this is known as a table join (2).
Logical databases (3) contain information that has already been compiled for the creator of the report. Logical databases are the basis for linking SAP tables with each other. Even though a query is easily possible, the predefined data basis carries the risk of unnecessary data content being queried. Consequently, the simplified query is synonymous with lower performance.
An InfoSet (4) is, for the most part, comparable with a table join. In QuickViewer, a transaction is the basis for defining the table join (data basis) and selecting the selection and layout fields. For SAP Query and InfoSet Query, a separate transaction is used to create the data basis as an InfoSet. An InfoSet can have a table, table join, or logical database as its data basis.
QuickViewer is frequently used in real life. A report can be created in just a few minutes, simply by using one transaction (SQVI) and knowing the database table(s). The newly created QuickViewer report is available locally but only to the creator of the report. If another user requires this report, it cannot be simply forwarded to the user. With SAP Query, however, it is possible to convert the new QuickViewer report into an SAP query. For detailed information about QuickViewer, see Chapter 3, QuickViewer.
Creating an SAP query is not much more difficult than generating a QuickViewer report. Even though three transactions are used to create a report, report creation is also easy here if you are familiar with the logic. The use of SAP Query is usually preferred over the use of QuickViewer or InfoSet Query because it not only provides more options but also demands a more structured working method.
SAP Query enables you to specifically format data for individual information objects. In real life, master data is frequently queried using SAP Query. Consequently, numerous analyses exist for the following master data objects, in particular:
Customers
Vendors
Materials
Conditions
Credit limit
Work centers
General ledger accounts
Fixed assets
These analyses enable the user to analyze his data individually. In real life, data displayed in an ALV layout or in Microsoft Excel is often received very positively. Because reports are individual, you can easily recognize duplicates or incorrect field content. You can then double-click the report to correct or adjust the data content directly.
With SAP Query, you can also select transaction data according to specific criteria. The status or document flow for orders is queried in this way, and you can specifically optimize the business process on this basis. For example, you can analyze the associated delivery or billing status for a sales order. If the actual status differs from the target status, the relevant departments, customers, or vendors can be informed in good time and specific measures can be taken. In particular, icons (e.g., a red traffic light) are used to highlight critical statuses. The following data objects, in particular, are analyzed in real life:
Sales orders
Deliveries
Billing documents
Purchase orders
Production orders
Open items
Many enterprises also use SAP Query for corporate management. Many customers require analyses for incoming orders or sales, for example. In addition, many enterprises create stock analyses or target production quantity analyses to display fact-based enterprise results.
If you have large datasets and complex cross-module analyses, you soon reach the limitations of SAP Query. However, the use of SAP NetWeaver BW is undisputed in such cases. Be that as it may, not all (small and medium-sized) enterprises use a SAP NetWeaver BW system, or they only use some aspects of SAP NetWeaver BW. In the next section, we will discuss the criteria for and against SAP Query (when compared with SAP NetWeaver BW).
1.3 Comparing Analysis Tools: SAP Query and SAP NetWeaver BW
If your enterprise has sufficient resources (time, money, and technical expertise), we recommend using SAP NetWeaver BW or SAP BusinessObjects alongside SAP Query. Examples of SAP BusinessObjects products include Crystal Reports (formatted reporting), Xcelsius Enterprise (dashboarding), and Web Intelligence (ad hoc analysis).
Table 1.4 compares and contrasts the most important distinguishing characteristics between SAP Query and SAP NetWeaver BW, especially in terms of the resources used.
Criterion
SAP Query
SAP NetWeaver BW
License fees, interfaces,
maintenance, and
hardware
Part of the SAP ERP
license
Additional license fees
frequently necessary
(especially if you
also want to use SAP
BusinessObjects)
Installation
Can be used
immediately
Additional installation
and hardware
frequently necessary
System configuration
Query transactions
immediately available
Must be configured
independently
Individual real-time
analysis
Access to live data
with drilldown in real
time
Data usually updated
in an overnight job
Table 1.4 Comparing Analysis Tools: SAP Query and SAP NetWeaver BW
In terms of resource usage, there are many advantages to using the SAP Query reporting tools:
In contrast to SAP NetWeaver BW/SAP BusinessObjects, you can use SAP Query without needing to procure additional licenses.
Because report creation via SAP Query occurs directly in the SAP ERP system, no additional maintenance is necessary.
The need for a separate system installation or configuration is eliminated as a result of using the query tools directly in the SAP ERP system.
You do not have to configure any interfaces or restore them after you perform a system copy.
You can already create reports even if you have very little system knowledge. In particular, you require little or no knowledge of ABAP. Even after just a short time, you can create your own queries or analyze existing analyses.
The time needed to create reports is comparably low because reports can be created from a single source (business knowledge can be applied directly).
Individual information can be queried promptly, and the data already stored in the database is available immediately (in real time). In transactions, you can use a drilldown to navigate directly to the display screen or change screen for data.
Query reporting tools enable SAP users to analyze specific master data objects and process information without the need for a lengthy training phase. As the report recipient/key user, you can create a new report from scratch (on the basis of the data analysis) and only include absolutely necessary information in your reporting environment. You decide which fields you want to output in a list, which selection criteria you will provide, or how you want the data to be formatted.
We recommend using SAP NetWeaver BW to query mass data. If you want to query extensive datasets at a highly aggregated level, it is more productive to use SAP NetWeaver BW because of its runtime. For financial analyses, you can use Report Painter to create aggregated analyses.
1.4 Cumulated Analyses with Multilevel Hierarchies
The purpose of corporate management reports is to analyze data at a summarized level. If you want to obtain an overview of your enterprise's key performance indicators (KPIs), a top-down analysis will accomplish this goal for you. For example, a top hierarchy node is displayed in Cost Center Accounting. This hierarchy node is then gradually expanded in accordance with the hierarchy levels. If variances arise, the values are initially called for each account and then for each line item. This means that the report user initially obtains the data information at a highly summarized level and can display this data in greater detail, if necessary. In the system, you can maintain hierarchies for many objects. In Financial Accounting (FI), in particular, a good hierarchy structure (summarization of characteristics) can cover many reporting requirements.
1.4.1 Summarization Hierarchies

In the SAP system, separate transactions are used to maintain summarization levels. Depending on the purpose of the report, the information characteristics (e.g., cost centers) must be summarized in accordance with different criteria. For example, an enterprise summarizes its cost center information in accordance with its responsibilities on one hand and in accordance with functional viewpoints on the other. Different time-based groupings are also required. For the current fiscal year, actual values must be queried in accordance with the first grouping while, for the subsequent year, planned values must be queried in accordance with the second grouping.
To fulfill your analysis requirements, the SAP software enables you to group master data objects at multiple levels and in accordance with different criteria. In the SAP system, a hierarchy (also technically known as a set) is used to group master data. Table 1.5 lists the most important transactions for summarizing master data.
Dig Deeper on SAP trends, strategy and ERP market share
PRO+
Content
Find more PRO+ content and other member only offers, here.