SearchSAP.com has a team of dedicated editors who bring you the best SAP information from around the Web. Our staff searches the Web daily for the latest news and technology updates. We also keep in constant contact with users and top technical experts to bring you a constant stream of fresh, original content. Here's a look at who's behind the site: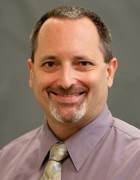 Scot Petersen Editorial Director spetersen@techtarget.com

Scot Petersen is Editorial Director of TechTarget's Business Applications and Architecture Media Group, and was formerly Editorial Director for the CIO/IT Strategy group at TechTarget. Scot has more than 20 years of experience in journalism and is a past editor of eWeek magazine. He has a master's degree in English and an MBA from Northeastern University.

Dave Essex Executive Editor dessex@techtarget.com
David oversees editorial strategy and execution for the five application-specific sites in TechTarget's Business Applications and Architecture Media Group. He helped launch SearchFinancialApplications.com after two years as site and news editor of SearchManufacturingERP.com and remains a regular contributor to both sites. He also coordinates editorial projects across SearchCRM.com, SearchOracle.com, and SearchSAP.com. David has covered IT for 26 years and was an editor at BYTE, PC Resource and 80 Micro. His freelance articles have appeared in Computerworld, PC World and numerous other publications and websites. He has an M.S. in community economic development from Southern New Hampshire University and a B.A. in journalism from the University of Rhode Island.
 

Mark Brunelli News Director mbrunelli@techtarget.com 
As news director for SearchDataManagement.com, Mark Brunelli spends his days talking to data management professionals, industry analysts and software vendors. His goal is to learn the latest news, tips, trends and tricks that can help those data management professionals do their jobs better. Some of his coverage areas include data integration, data governance, data quality, master data management, data services, database management systems and data warehousing. A former general assignment reporter with The Boston Globe, Mark has spent the last ten years writing about various issues of interest to the IT community. He is committed to the highest journalistic standards and always welcomes your data management story ideas.
 

Todd Morrison News and Site Editor tmorrison@techtarget.com
Prior to joining SearchSAP.com, Todd worked as a managing editor at HCPro, a healthcare publishing firm in Marblehead, Mass. Before that, Todd worked as a daily newspaper reporter in New Hampshire, where he covered everything from business to political reporting. Todd has a bachelor's degree in advertising from the University of Oklahoma, and a master's degree in journalism from Boston University. He is currently pursuing a certificate in digital media production at Emerson College. He lives in Arlington, Mass.

Kerry Flood Managing Editor kflood@techtarget.com

Kerry is the managing editor for SearchFinancialApplications, SearchManufacturingERP, SearchSAP, SearchSQL, SearchOracle and SearchCRM. Prior to joining TechTarget, Kerry was an associate editor at Wellesley Information Services, specializing in SAP technology, and worked part time for five years at a local newspaper. She graduated from the University of Massachusetts Boston with a bachelor's degree in English.